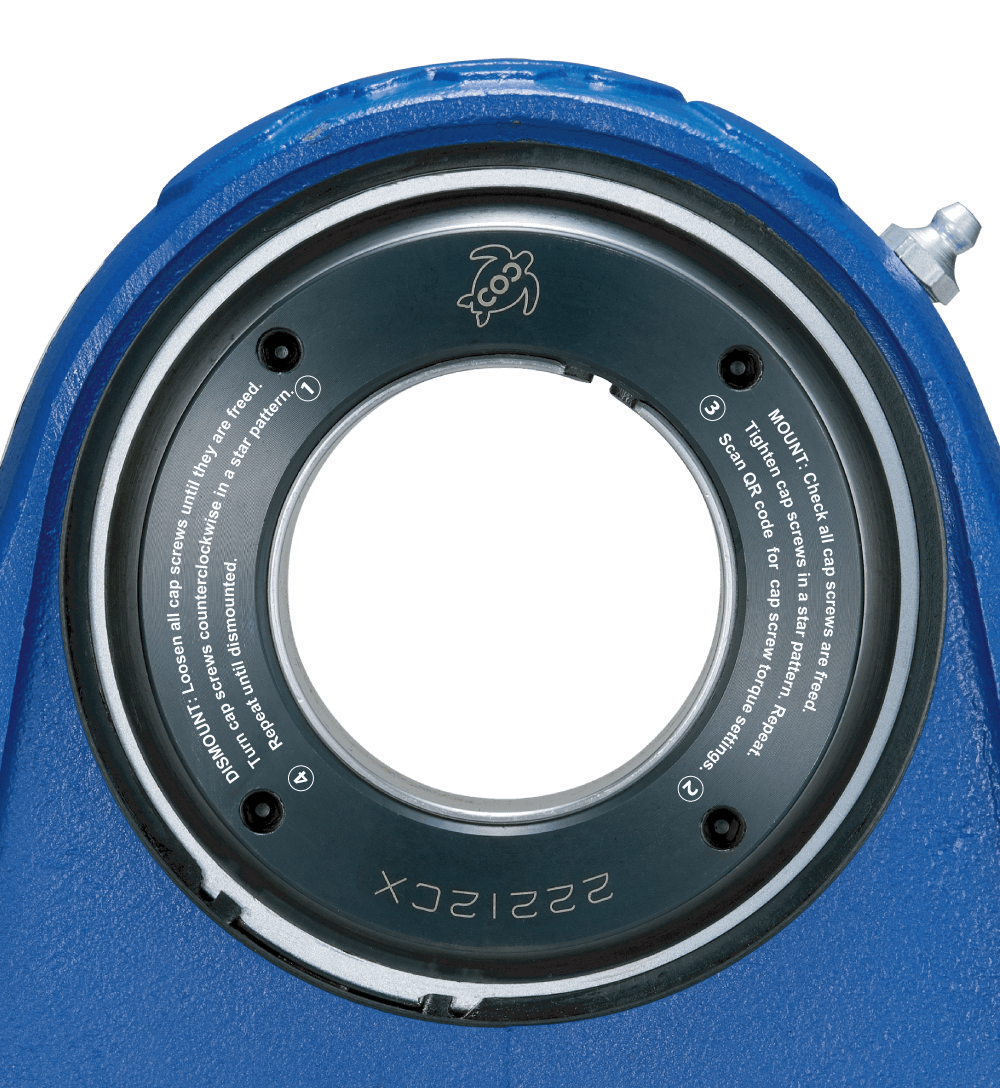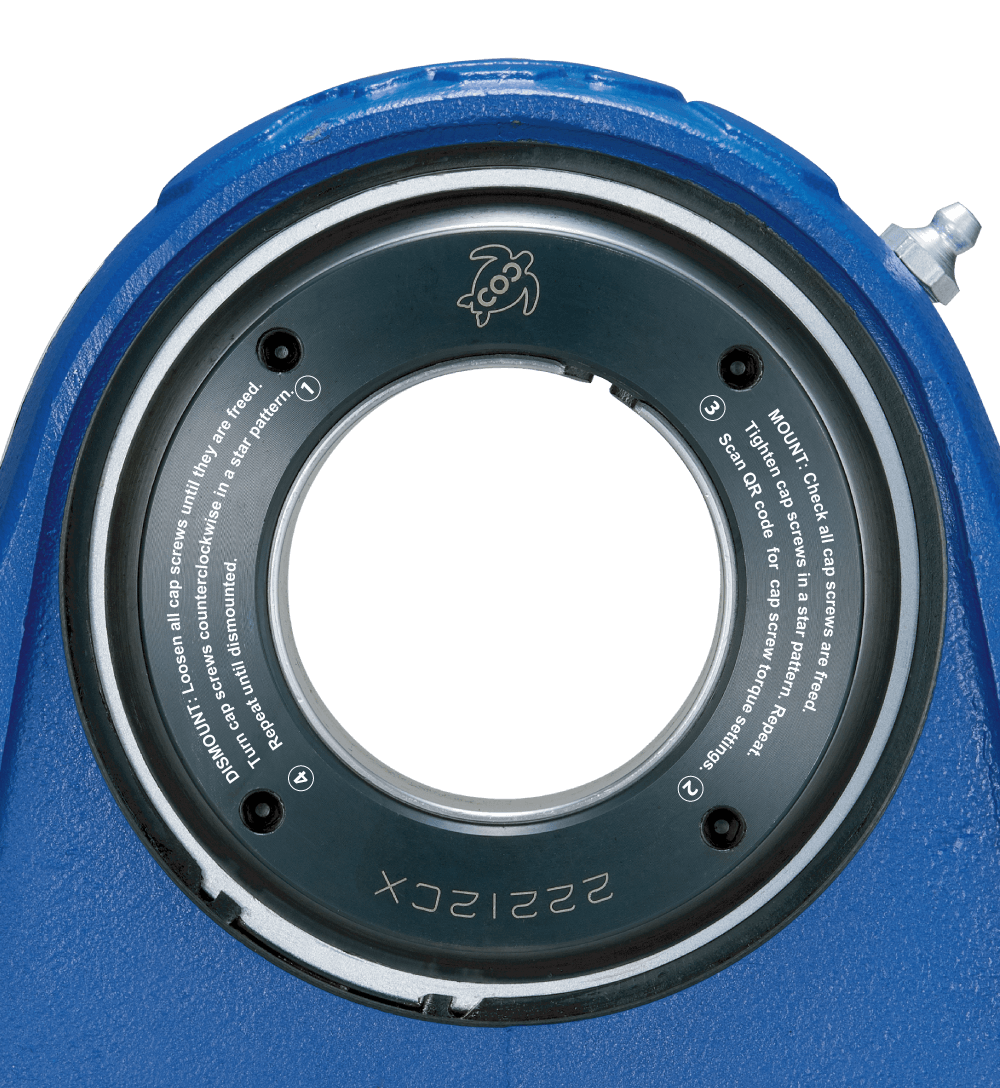 CROSSLOC™ is the easiest way to mount and dismount the adapter sleeve.
Just tighten the cap screws as seen below. It requires only a hex key. No feeler gauges are required.
The adapter sleeve is the best way to lock onto the shaft because it doesn't create any damage on the shaft and holds concentrically even with undersized shafting. CROSSLOC™ contacts the most shaft area, more than any other locking system. The full contact of the adapter sleeve reduces vibration.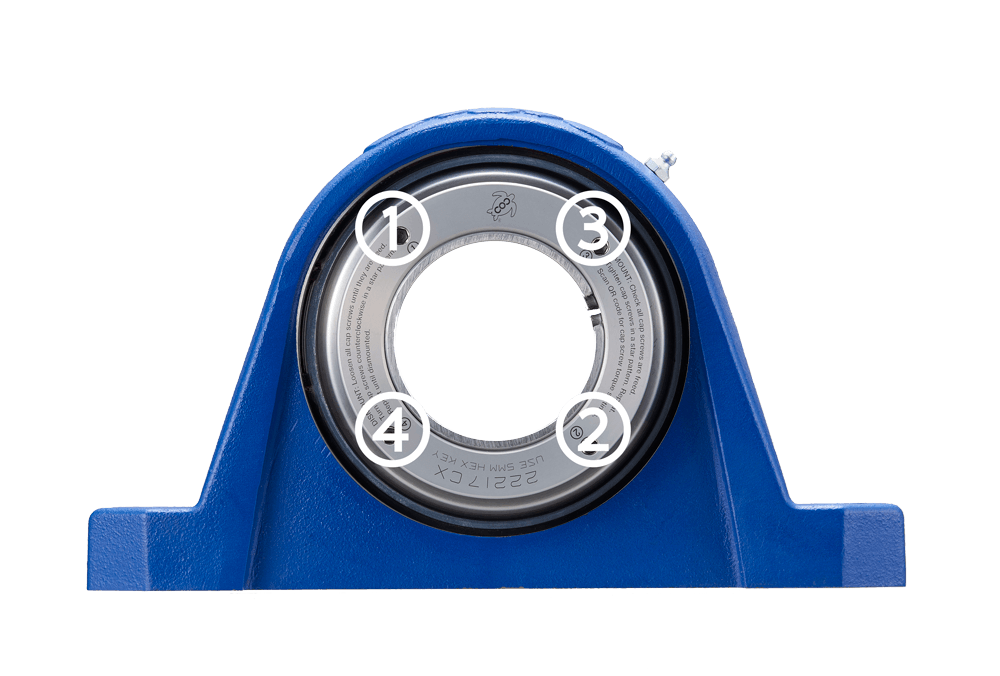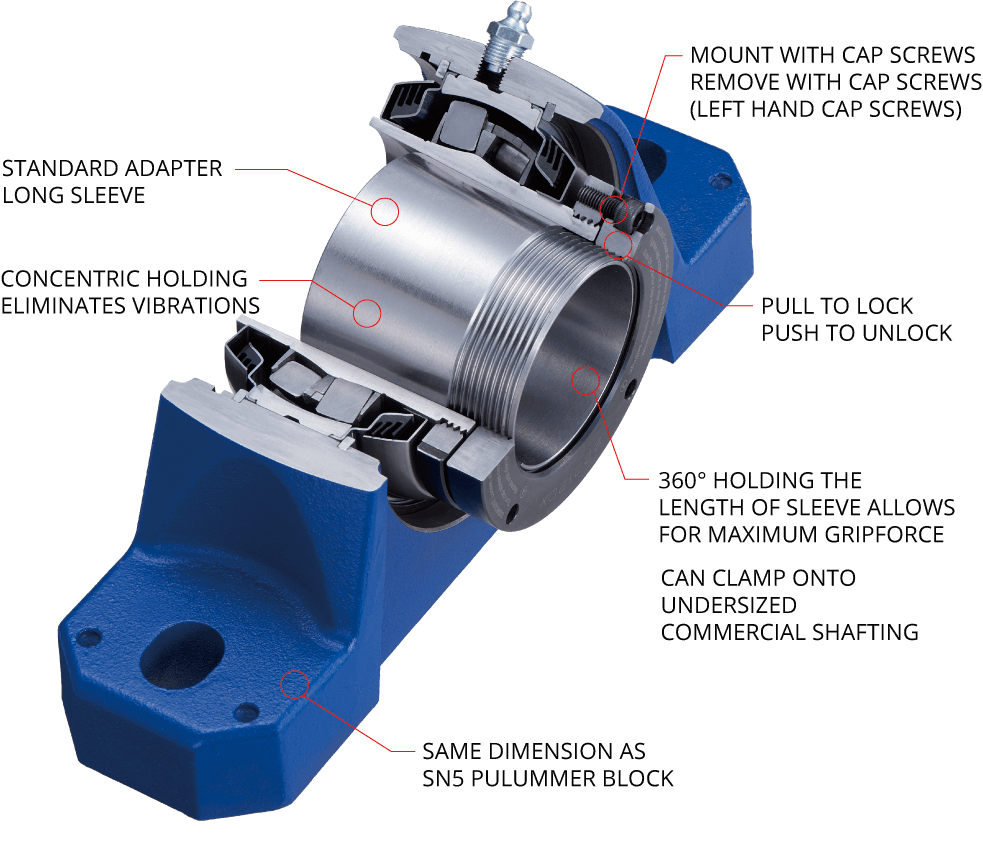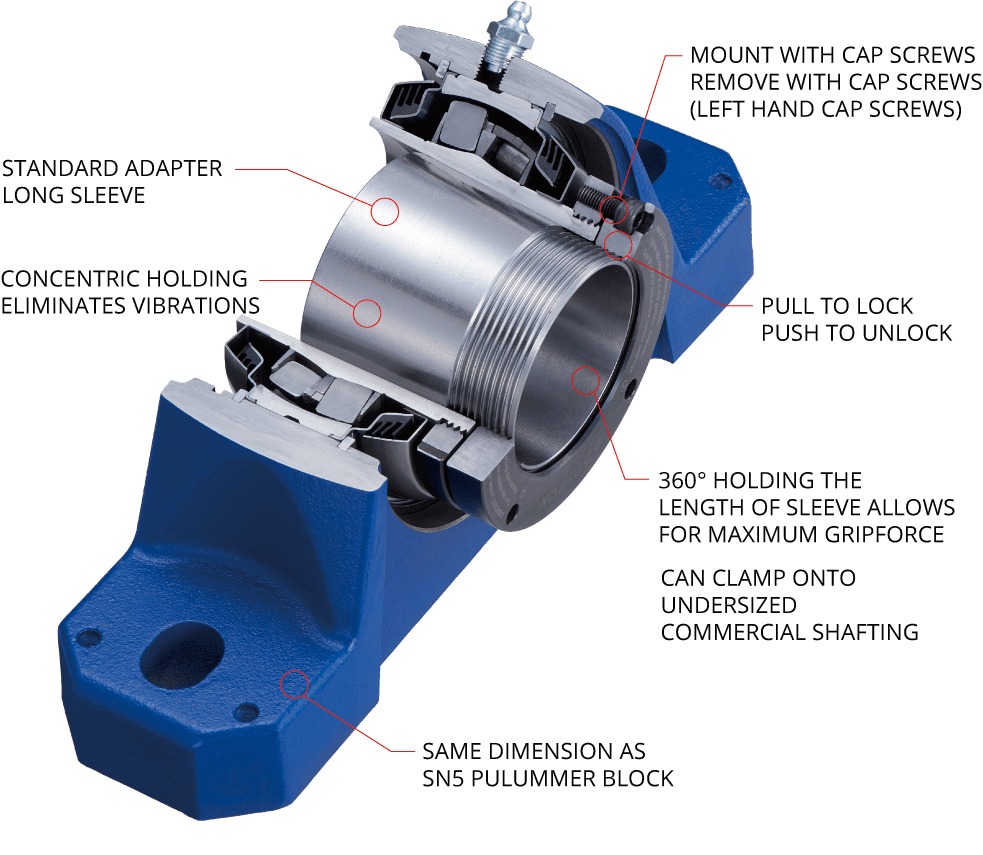 Recommended Shaft Tolerances
CROSSLOC™ accommodates undersized shafting.
CX2SN
CROSSLOC™ spherical roller bearing with two bolt SN dimension pillow block housing.
CX2SN is 100% compatible with standard SN plummer block products. It is shaft ready, factory assembled and fully lubricated. It can be mounted six times faster than standard SN plummer blocks.
CX2SAF
CX4SAF
COMING SOON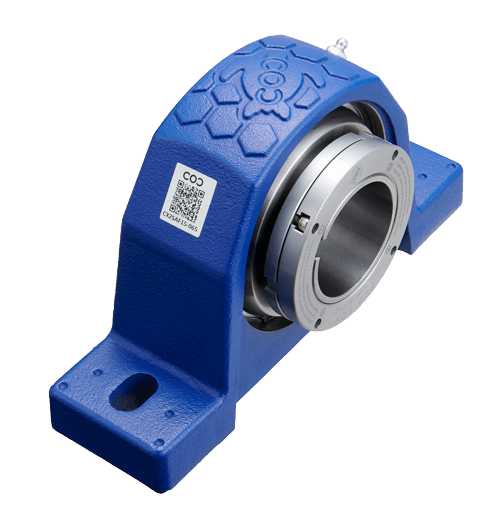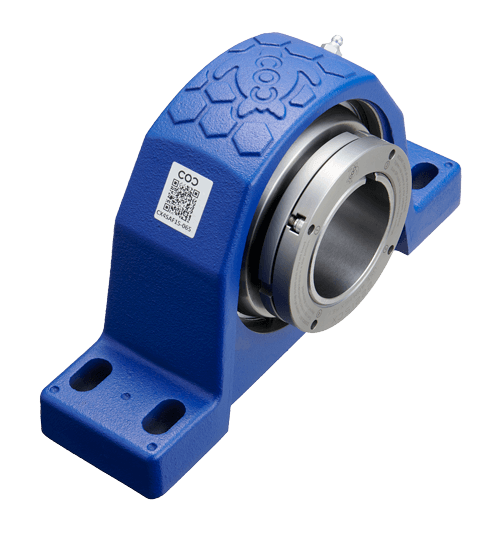 CROSSLOC™ bigger than 125mm and 4-15/16″ bore size have 6 cap screws and their housings have the eye bolt on the top.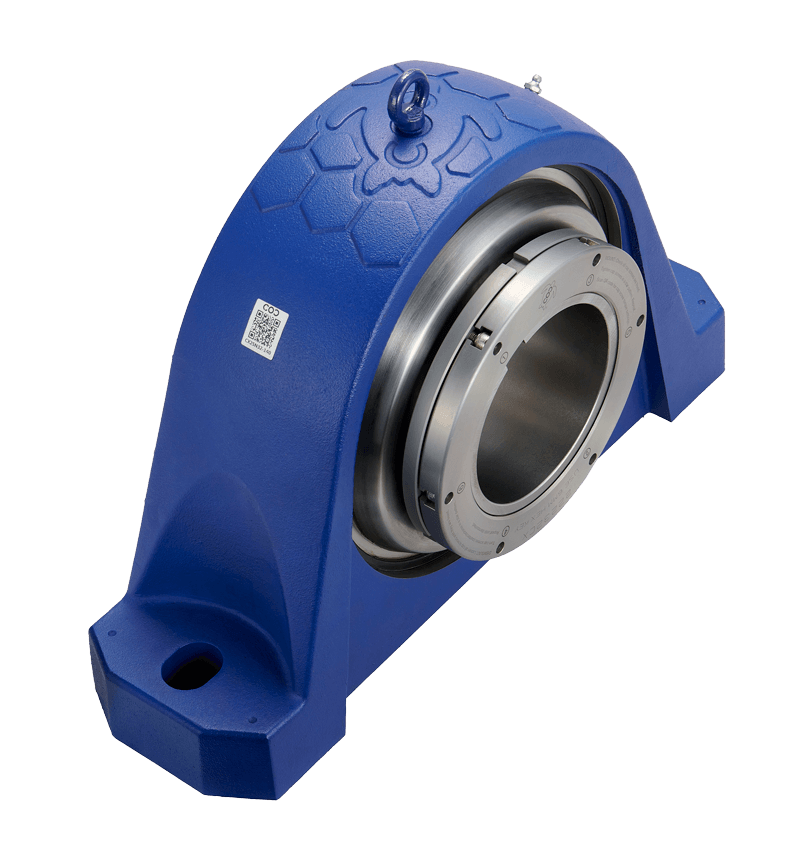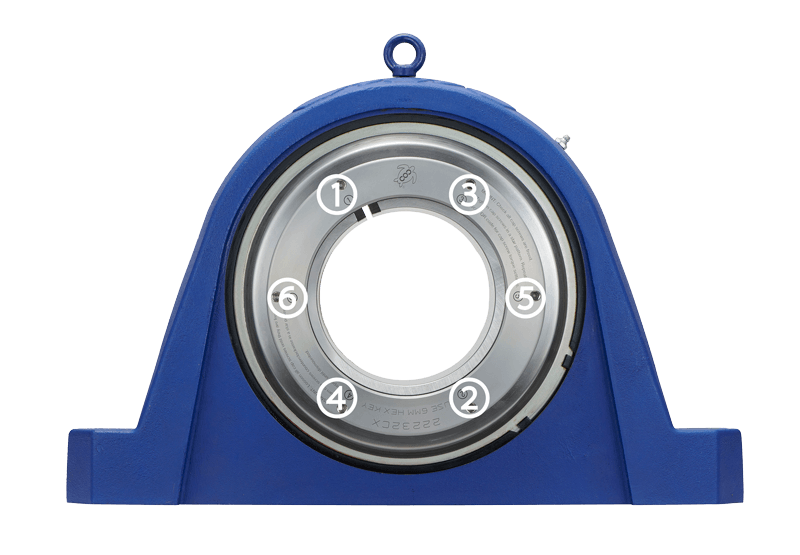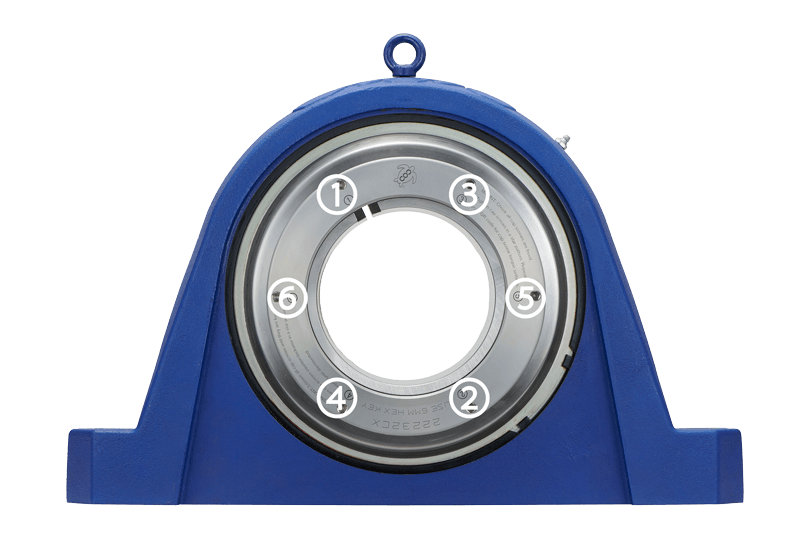 SAMPLE OF COST COMPARISON BETWEEN CLASSIC SN & CLOSSLOC™ SN
Cost of classic SN (Total of Plummer Block + SRB + Adapter + Locating Ring + Seals + lubricant)

78%

78%

Cost of CROSSLOC™ SN (One piece complete unit of sealed bearing with CROSSLOC™)

100%

100%

Skilled Labour Cost of Mounting classic SN (Assembling parts and installing adapter sleeve with lubricant)

25%

25%

Cost of Mounting CROSSLOC™ SN (Tightening Cap Screws without skills)

3%

3%

Skilled Labour Cost of Dismounting classic SN (Disassembling parts, cleaning lubricant and uninstalling adapter sleeve)

21%

21%

Cost of Dismounting CROSSLOC™ SN (Un-tightening Cap Screws without skills)

2.5%

2.5%
COMPARISON OF GREASE INITIAL AMOUNT
SN517 Plummer Block Unit (500 g)

100%

100%

CROSSLOC™ CX2SN17-075 (132 g)

26%

26%
Using less oil helps the environment.