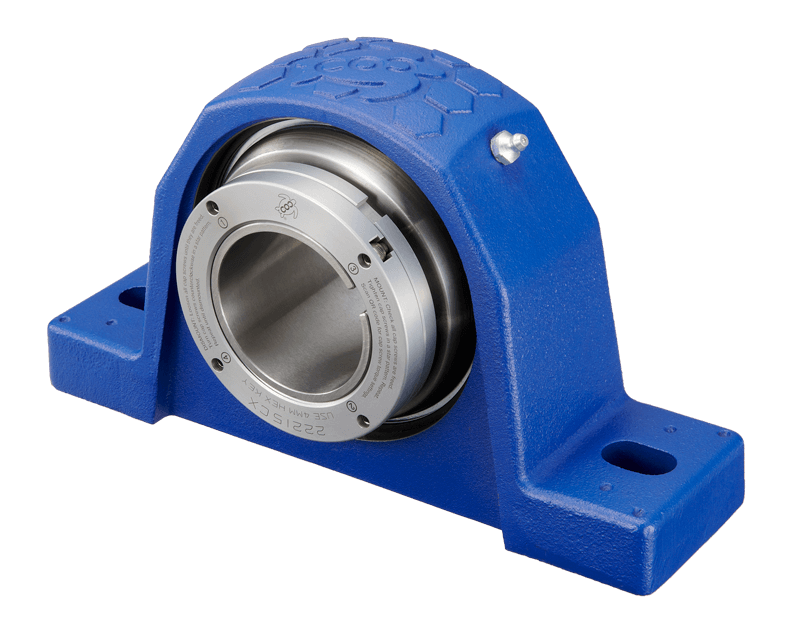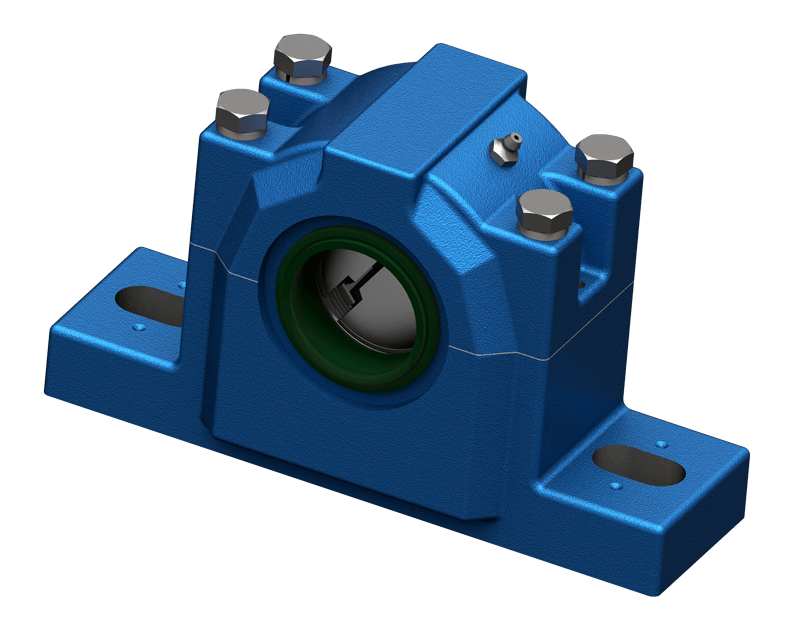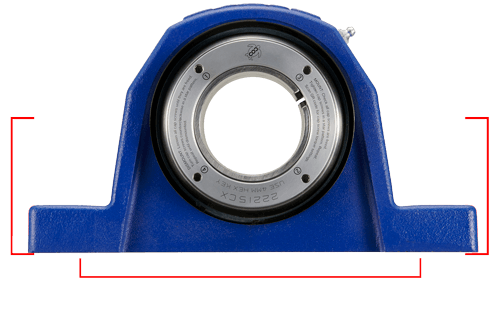 SAME DIMENSION
SAME O.D. SIZED BEARING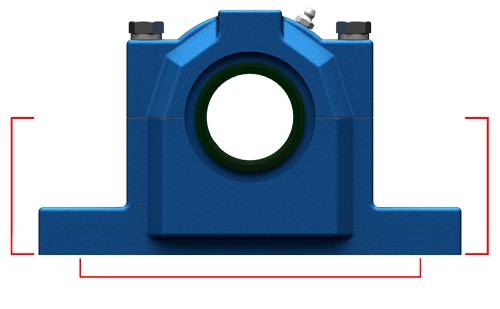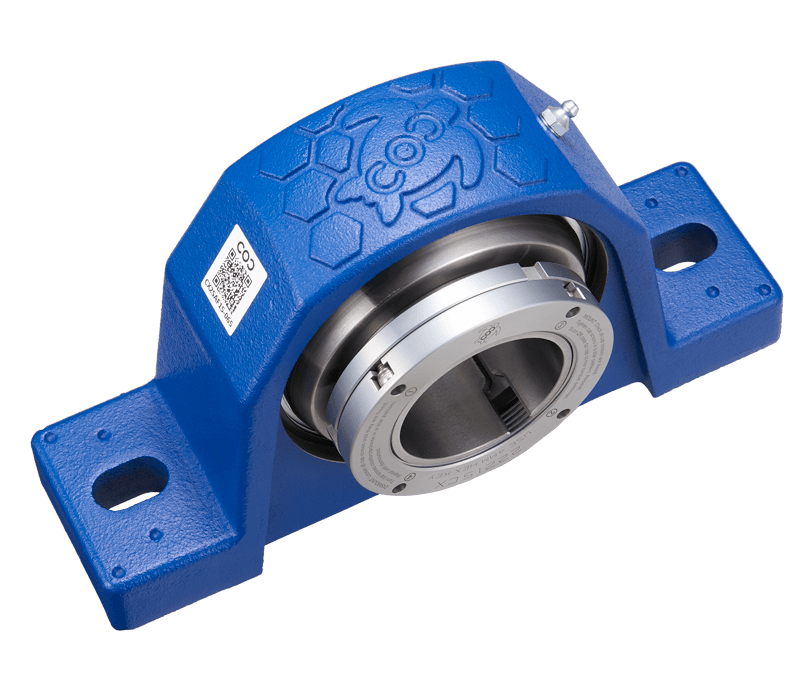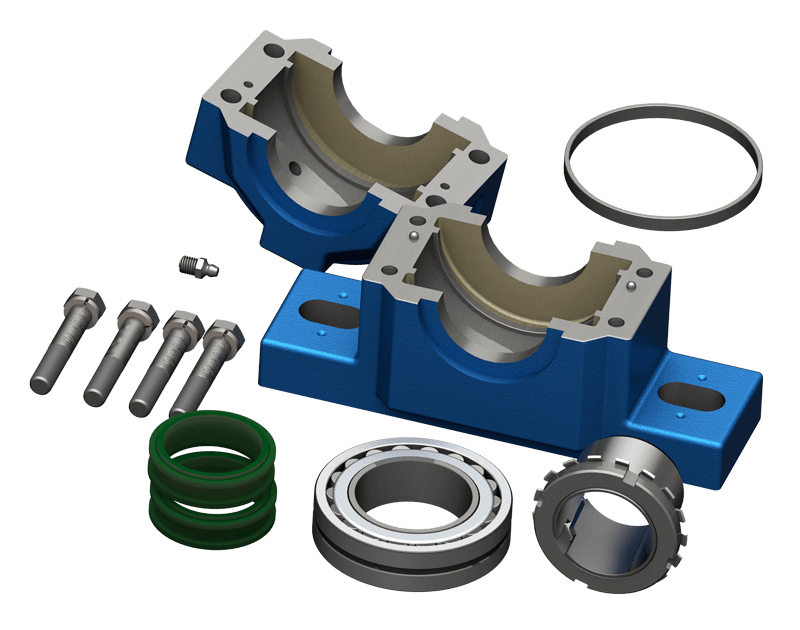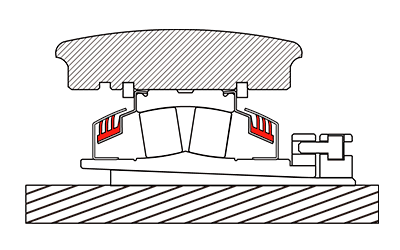 Triple lip seal contacts with the stainless steel flinger, not the shaft or inner ring. It has constant seal pressure in misaligned conditions.
The grease in CX2SN(SAF) bearing purges depending on the speed of application. As the RPM's increse this seal allow the excess grease to excape allowing it to run at lower temperatures.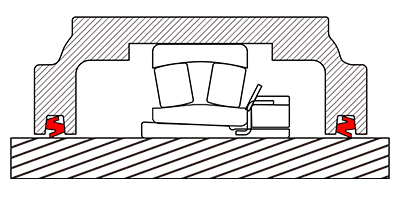 The seal lip rubs against the shaft which leads to damage to the shafting. Diminished seal pressure can also occur when there is misalignment.
The SN (SAF) bearing has a larger void meaning more grease is needed. The seal design of the SN (SAF) bearing does not allow excess grease to purge easily meaning that it continually runs at a higher temperature.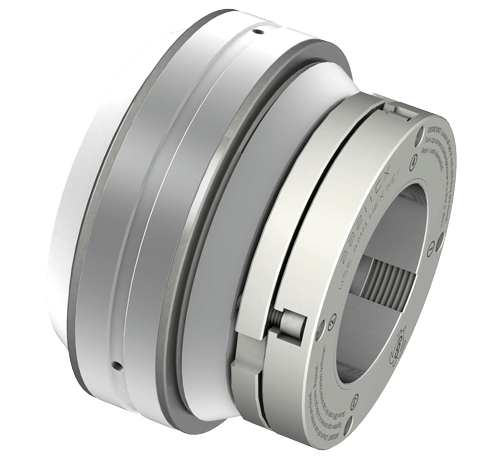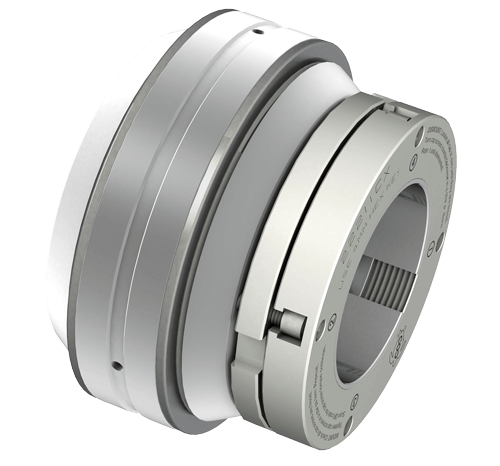 CROSSLOC™
Holds with a long sleeve.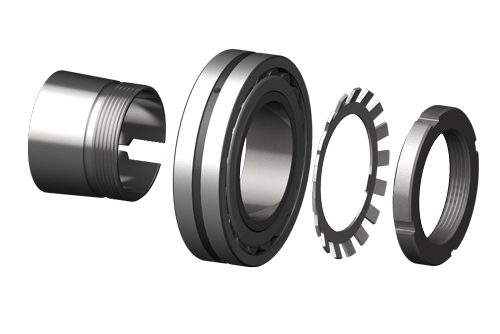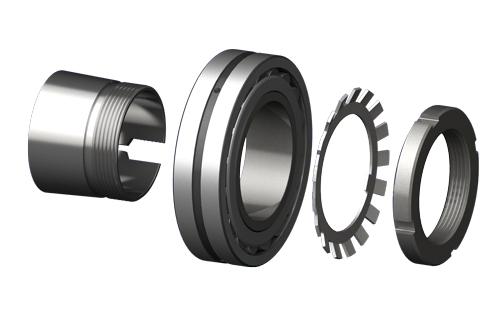 ADAPTER
Holds with a short sleeve.
Tighten cap screws in star pattern to lock
Check the clearance with feeler gauges
Tighten lock nut until the appropriate clearance in chart
Bend a tub of lock washer
Loosen cap screws in star pattern to remove
Untighen lock nut and hit with hammer to remove
Or Use pulley puller to remove
Hex key
Torque wrench (recommended)
No bending a tab or marking on the nut.
Spanner wrench
Hammer and drift
Feeler gauges and charts
Factory greased and sealed
User has to buy and pack grease.
Needs 4 times more grease than CX2SN (SAF) because SN (SAF) has a larger void.