Il nostro esclusivo Sistema CROSSLOC™ in attesa di brevetto, comprende una serie di viti che consentono un facile montaggio da un lato del cuscinetto. Utilizzando un cacciavite a stella si bloccano le viti per il montaggio. Per lo smontaggio è necessario utilizzare solo una chiave esagonale. Il sistema è particolarmente adatto per alberi sottodimensionati consentendo un contatto totale dell'albero.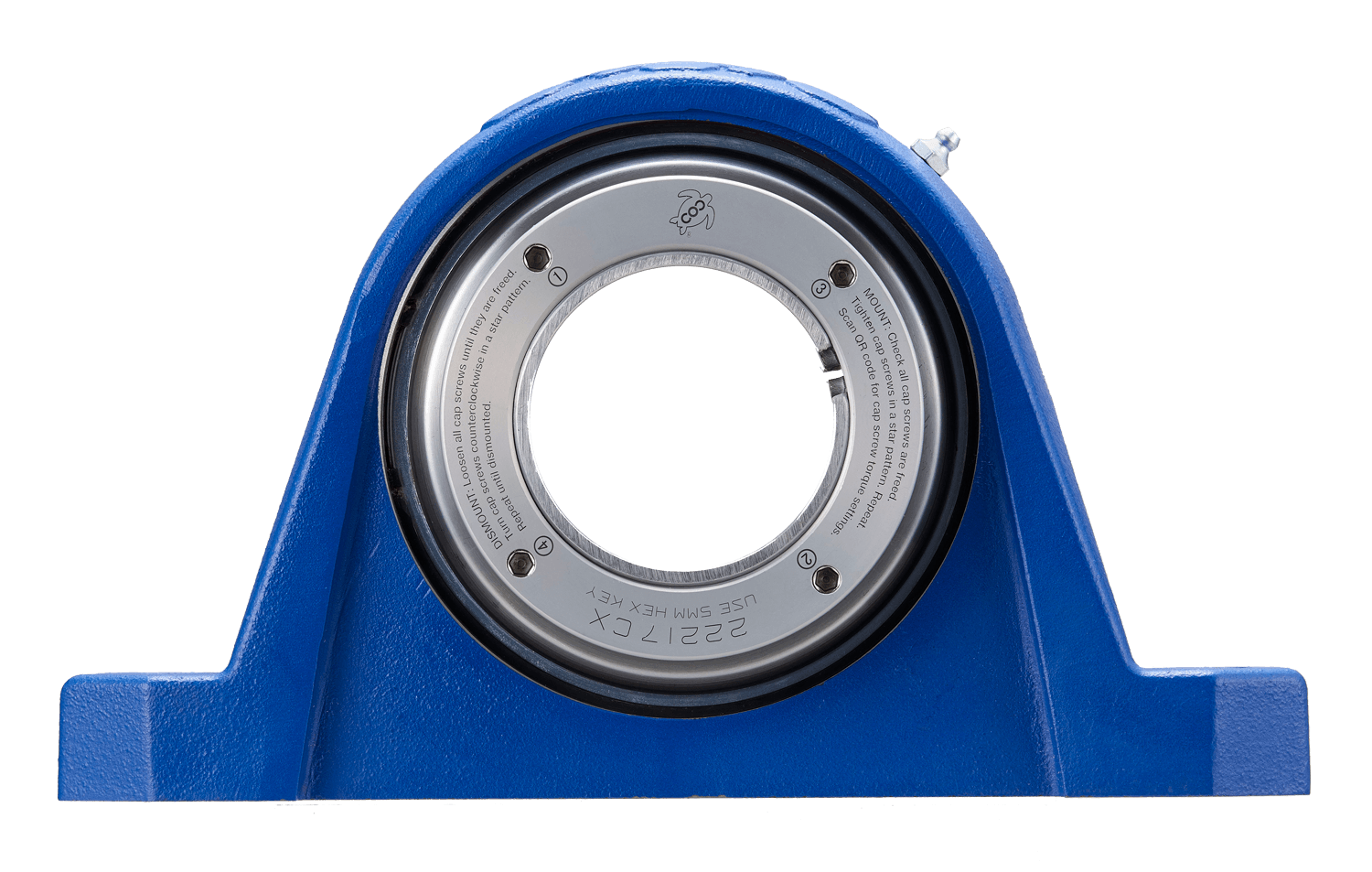 CROSSLOC ™ è il sistema più semplice per montare o smontare il manicotto dell'adattatore. Basta stringere le viti, come mostrato di seguito. Richiede solo una chiave esagonale. Non sono richiesti spessimetri. Il manicotto dell'adattatore è il sistema migliore per bloccare l'albero in quanto non crea alcun danno sull'albero e tiene concentricamente anche con l'albero sottodimensionato. CROSSLOC ha il contatto lungo tutta l'area dell'albero più di qualsiasi altro sistema di chiusura. Il pieno contatto del manicotto dell'adattatore riduce le vibrazioni.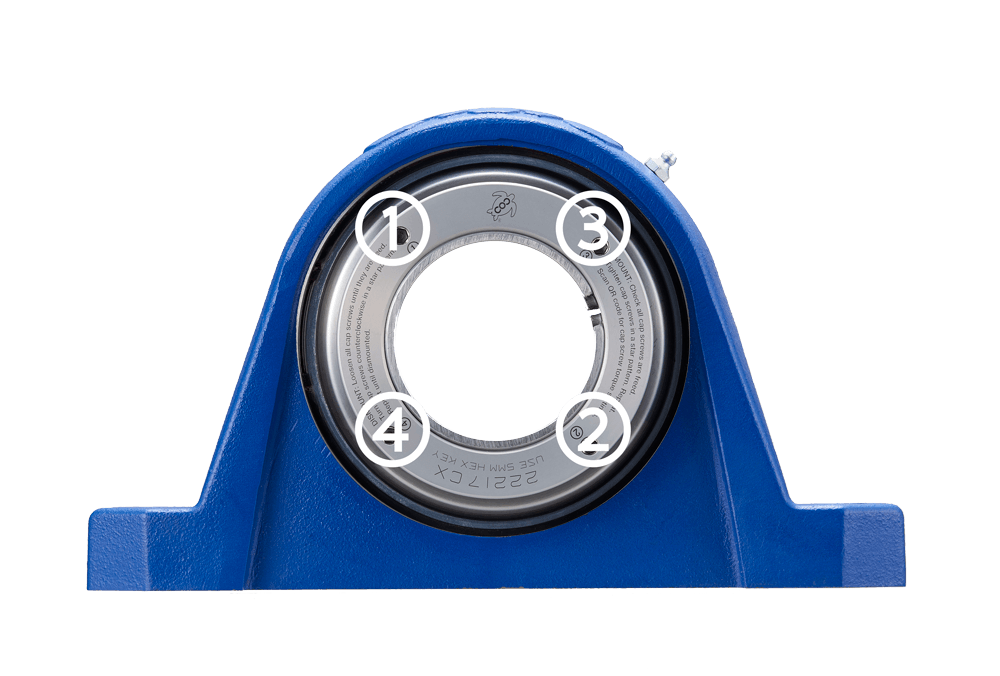 The competitor's locknut style locking is very difficult to tighten as per the instructions sometimes even impossible. This has lead to clients under mounting very often.
The COC tighten method is a competitive advantage we must stress in sales presentation.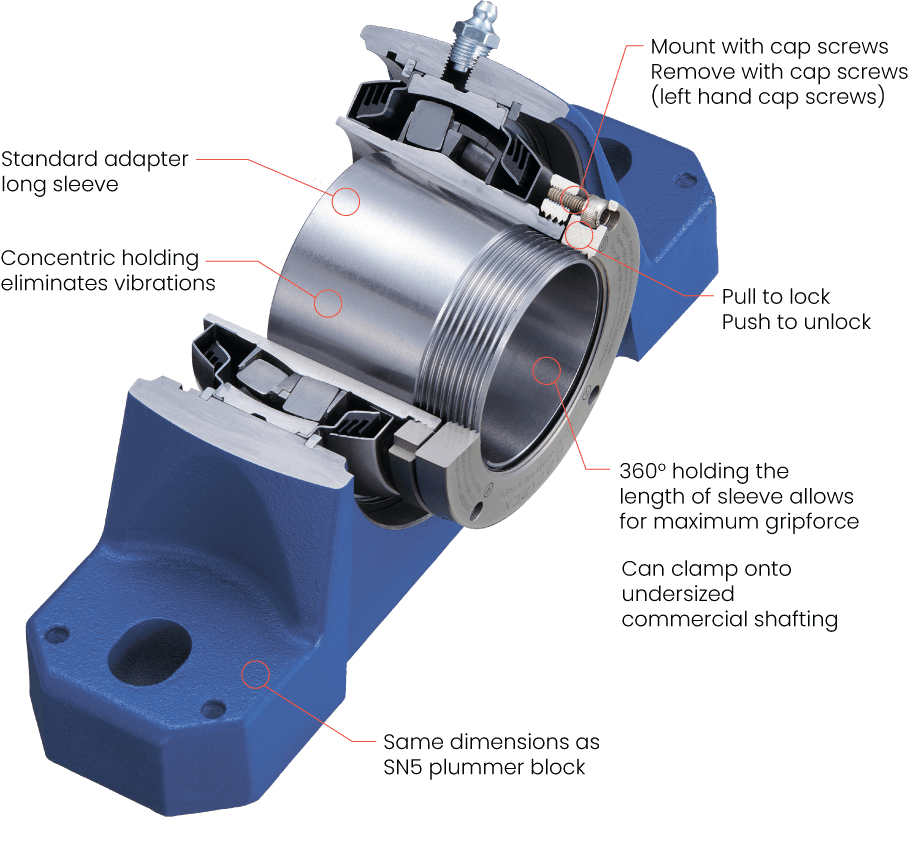 Tolleranze dell'albero consigliate
CROSSLOC ™ funziona anche con alberi sottodimensionati.
| Shaft Dia. | Setscrew Collar Mount | CROSSLOC Mount |
| --- | --- | --- |
| 1 7/16 - 2 in. | - 0.0015 in. | - 0.003 in. |
| 40 - 55 mm | - 0.038 mm | - 0.076 mm |
| 2 3/16 - 4 in. | - 0.002 in. | - 0.004 in. |
| 60 - 100 mm | - 0.051 mm | - 0.102 mm |
| 4 7/16 - 5 1/2 in. | - 0.003 in. | - 0.005 in. |
| 110 - 140 mm | - 0.076 mm | - 0.127 mm |
One piece housing


& pre lubricated
CX2SN
Cuscinetto a rulli a botte con bloccaggio CROSSLOC ™ con supporti SN a due metà CX2SN è compatibile al 100% con i supporti ritti standard SN. È pronto per l'utilizzo, assemblato in fabbrica e completamente lubrificato. I tempi di montaggio sono ridotti fino a 6 volte rispetto ai normali supporti SN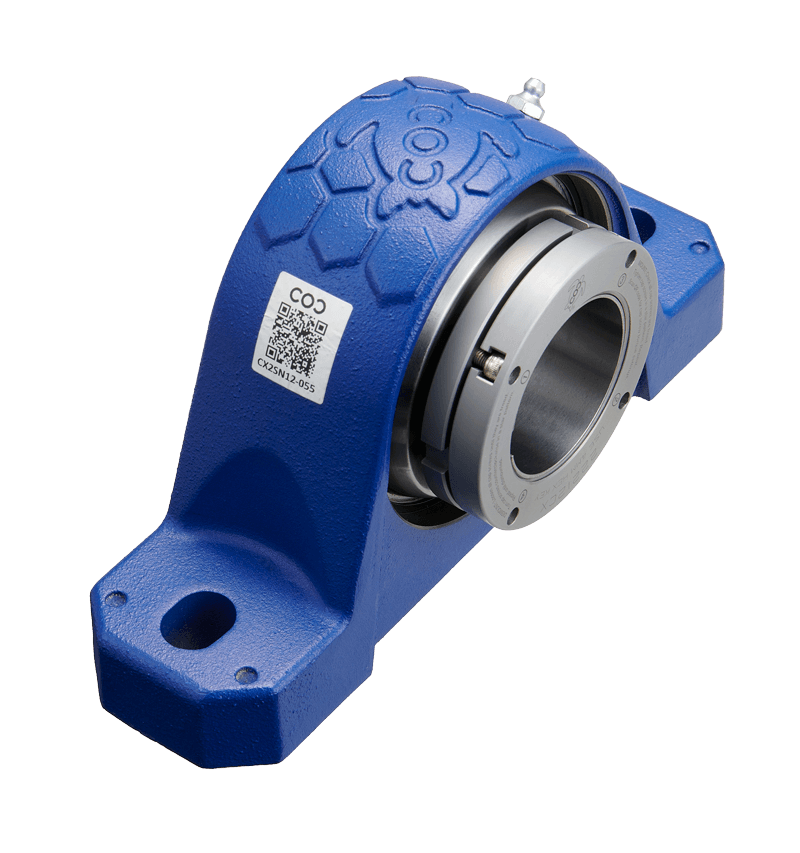 NEW
CROSSLOC™ spherical roller bearing with two and four bolt SAF dimension pillow block housing.
CX2SAF and CX4SAF are 100% compatible with standard SAF plummer block products. It is shaft ready, factory assembled and fully lubricated. It can be mounted six times faster than standard SAF plummer blocks.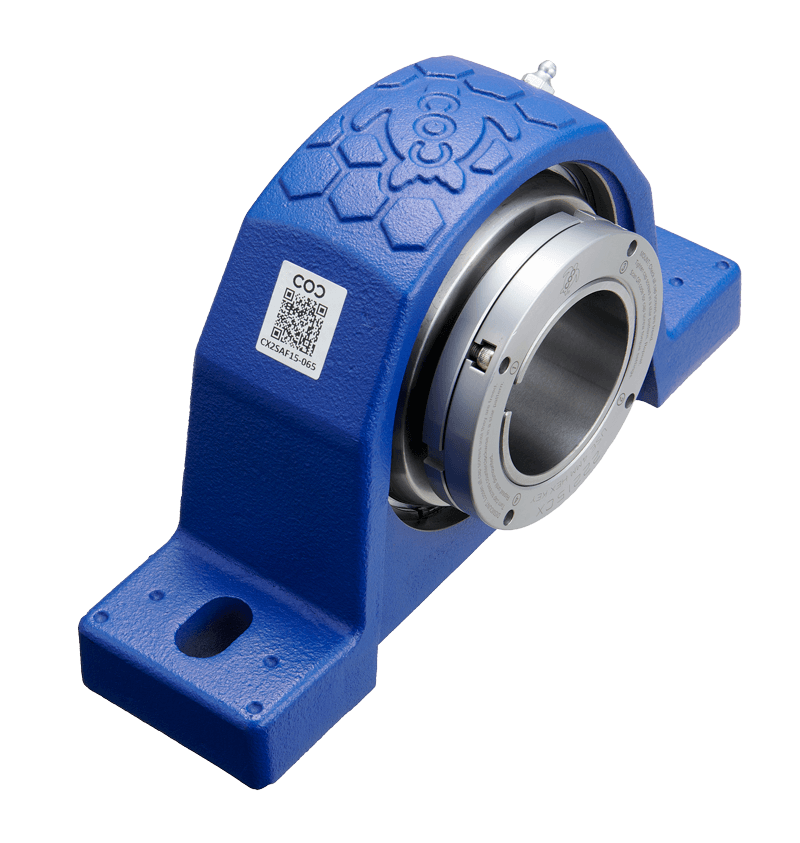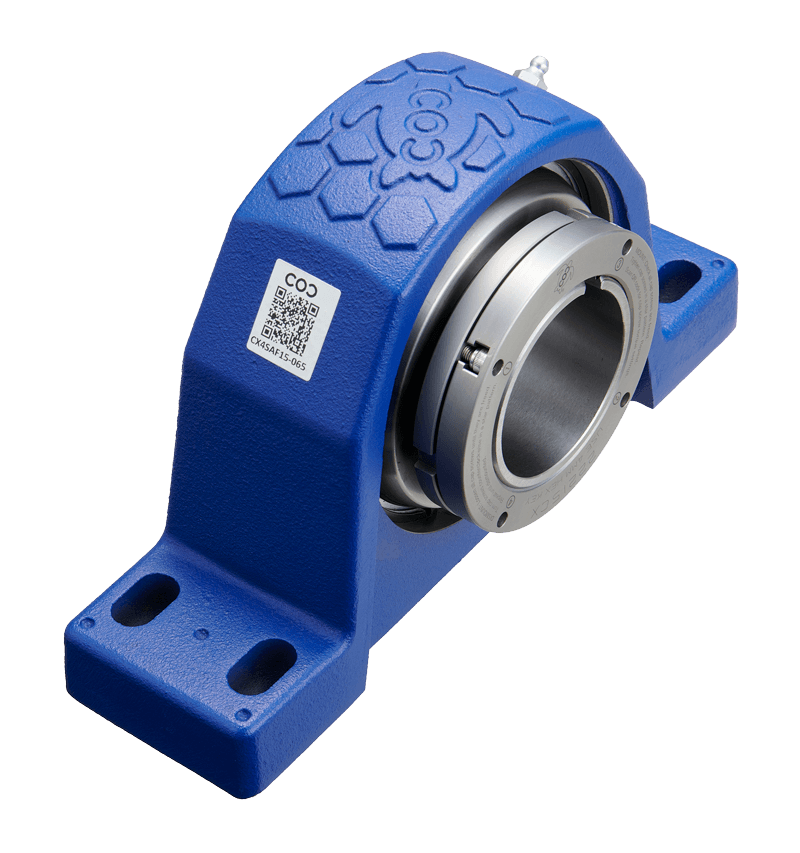 CROSSLOC™ bigger than 125mm and 4-15/16″ bore size have 6 cap screws and their housings have the eye bolt on the top.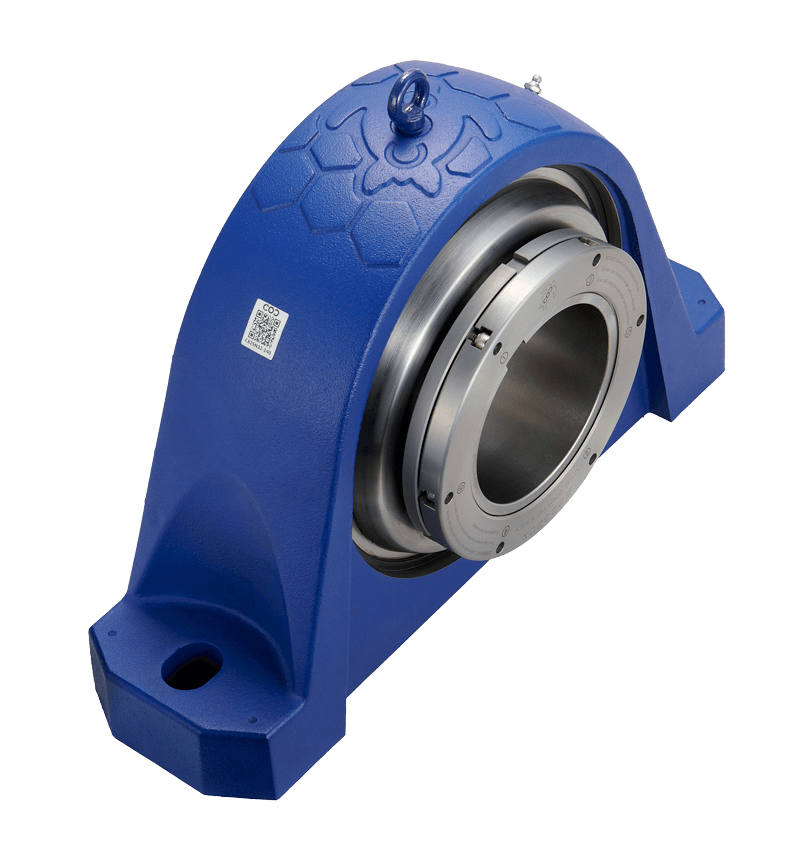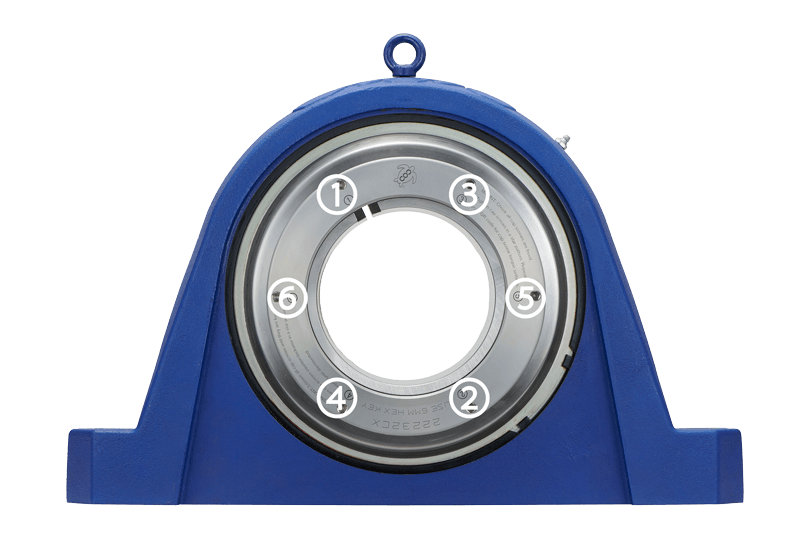 Lower total cost of ownership
ESEMPIO DI CONFRONTO DEI COSTI TRA SUPPORTO SN STANDARD e CLOSSLOC™ SN
Cost del supporto SN standard (totale della cassa + SRB + adattatore + guarnizioni + lubrificante)

78%

78%

Cost of CROSSLOC™ SN (unità completa monoblocco con cuscinetto e guarnizioni, con CROSSLOC™)

100%

100%

Costi di manodopera qualificata per il montaggio dell' SN (Assemblaggio di parti e installazione del manicotto dell'adattatore con lubrificante)

25%

25%

Costo del montaggio di CROSSLOC™ SN (viti senza testa di serraggio)

3%

3%

Costi di manodopera qualificata per smontaggio dell'SN (parti smontate, pulizia e disinnesto del monicotto dell'adatttatore)

21%

21%

Costo di smontaggio CROSSLOC™ SN (Viti senza testa di serraggio)

2.5%

2.5%
CONFRONTO DEL GRASSO QUANTITA INIZIALE
Unità ritta SN517 (500 g)

100%

100%

CROSSLOC™ CX2SN17-075 (132 g)

26%

26%
Usare meno lubrificante aiuta l'ambiente.

Cylindrical Bore Equivalent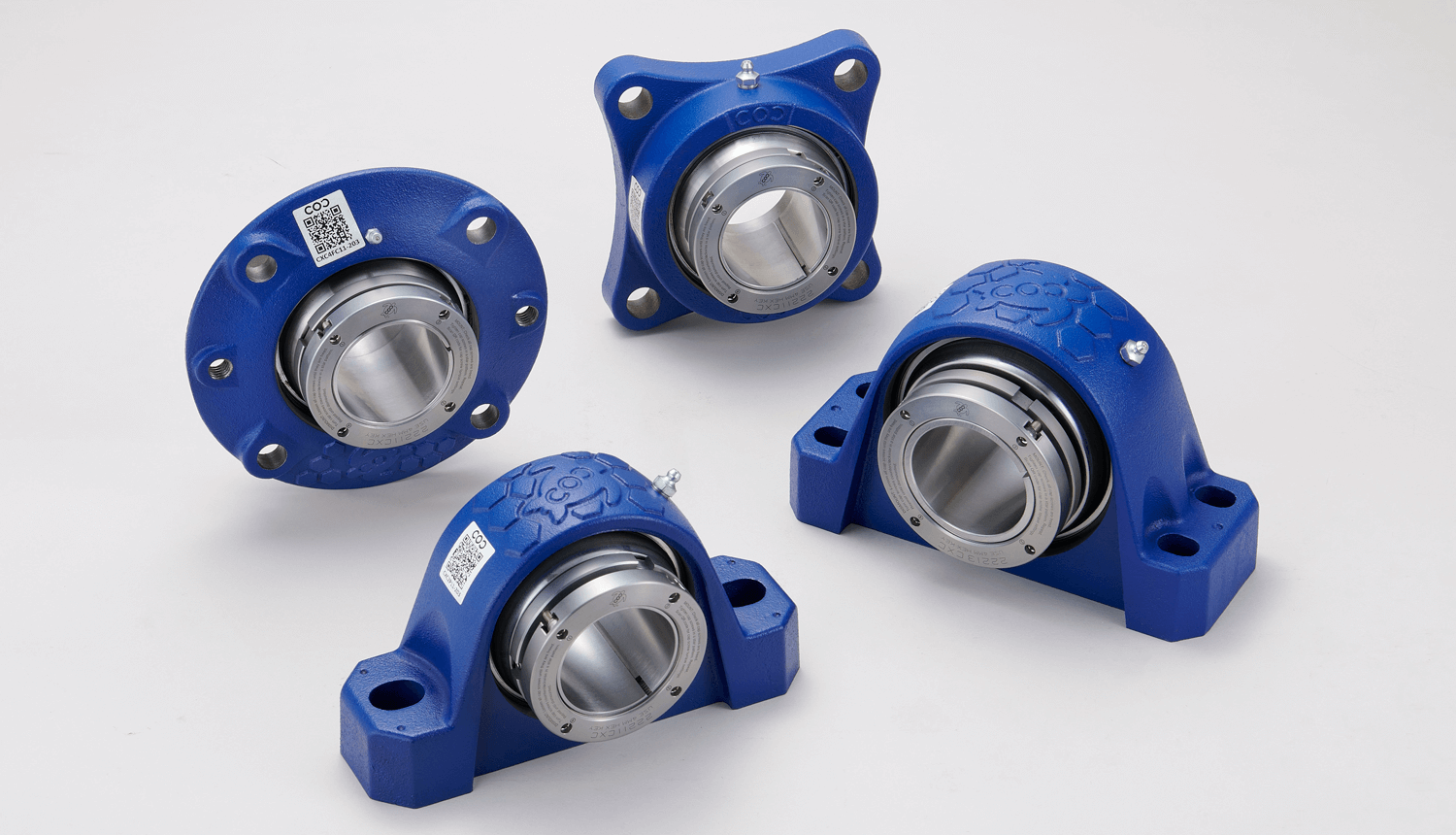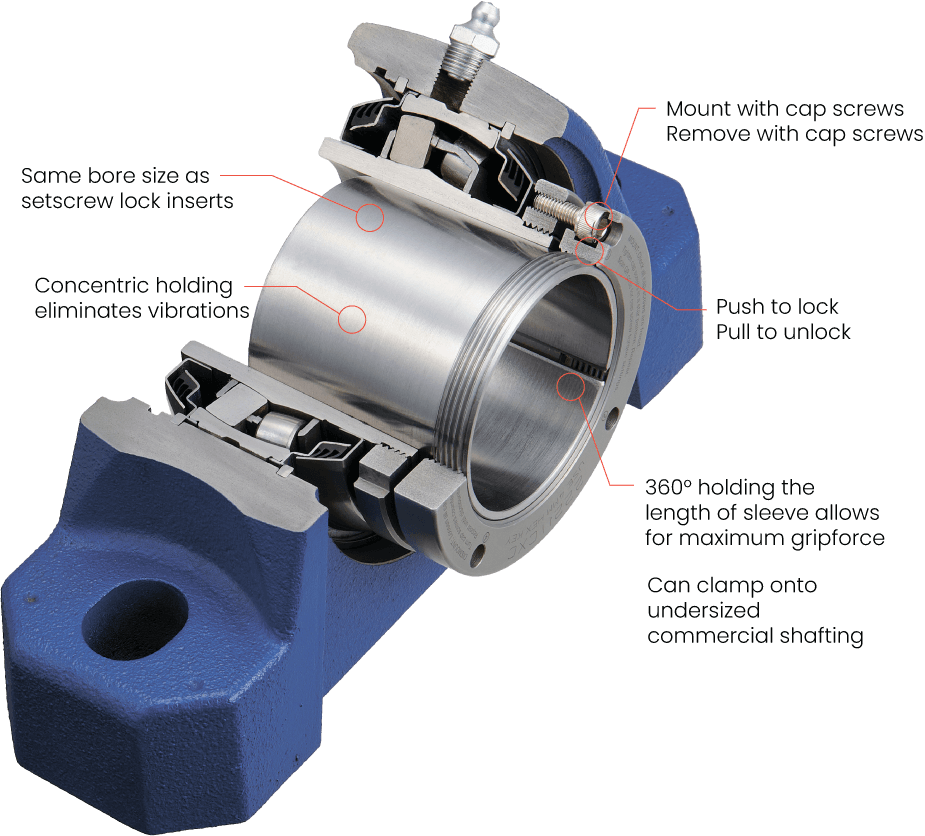 We belive the adapter mount is the best locking system for mounted bearing units. It's 100% concentric and holds the shaft with the length of the sleeve. Our CROSSLOC™ made the installation of adapter mount easier which is always the issue of the standard adapter mount. So how can we replace the setscrew lock with CROSSLOC™? CROSSLOC™ units are one size bigger than setscrew lock units to accomodate with adapter sleeve. That means the center hegihts and mounting pitches are different. CROSSLOC™ CXC can be the answer for this request.

CROSSLOC™ CXC bearing is the same O.D. size version as CS setscrew lock cylindrical bore inserts. It's one size smaller O.D. than CROSSLOC™ CX inserts for SN & SAF housings. We use our original thinner wall lower angle tapered sleeve for CROSSLOC™ CXC to be compatible with dimensions of CS setscrew lock inserts. The system is very simple as CROSSLOC™ CX as tightening cap screws to lock and loosening cap screws to unlock.
CROSSLOC™ has the sleeve length to contact the shaft concentrically and doesn't allow vibration and burrs. The cap screws to mount and dismount the locking system is easy for anyone. It doesn't require any marking on the inner ring or counting how much the lock nut turns.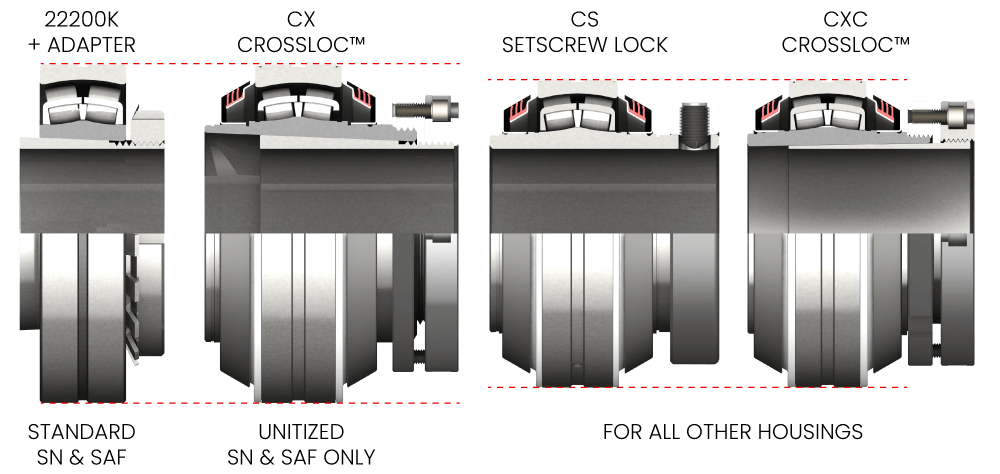 22200K and CROSSLOC™ CX bearings are the one size bigger O.D. size than CS setscrew lock inserts to accommodate standard adapter sleeve. CROSSLOC™CXC bearing is same size with CS setscrew lock inserts to use the thin wall adapter sleeve with lower taper angle.
COMPARISON BETWEEN CROSSLOC™ AND SET SCREW LOCK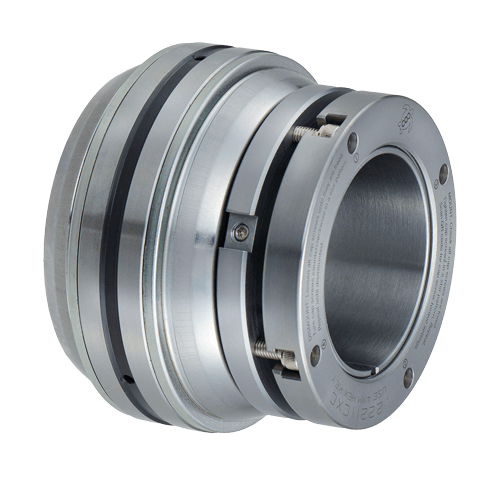 Tighten 4 cap screws to lock
Can use undersized commercial shafting
Clamp concetrically eliminate vibrations
Maximum grip force with length of sleeve
No damage on shafting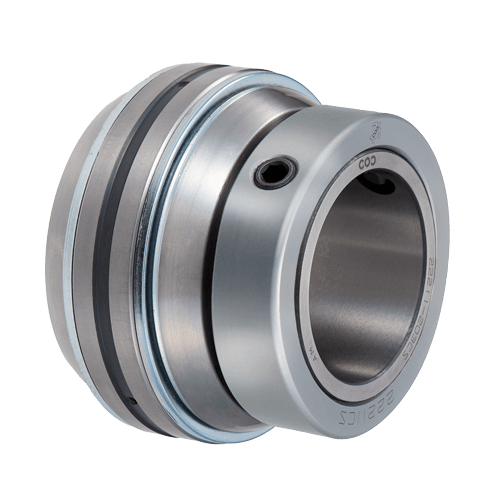 Tighten 2 set screws to lock
Should use recommended shaft sizes in catalog
When the shaft is undersized, unbalanced rotation causes vibrations in high speed applications
Creates burring on shafting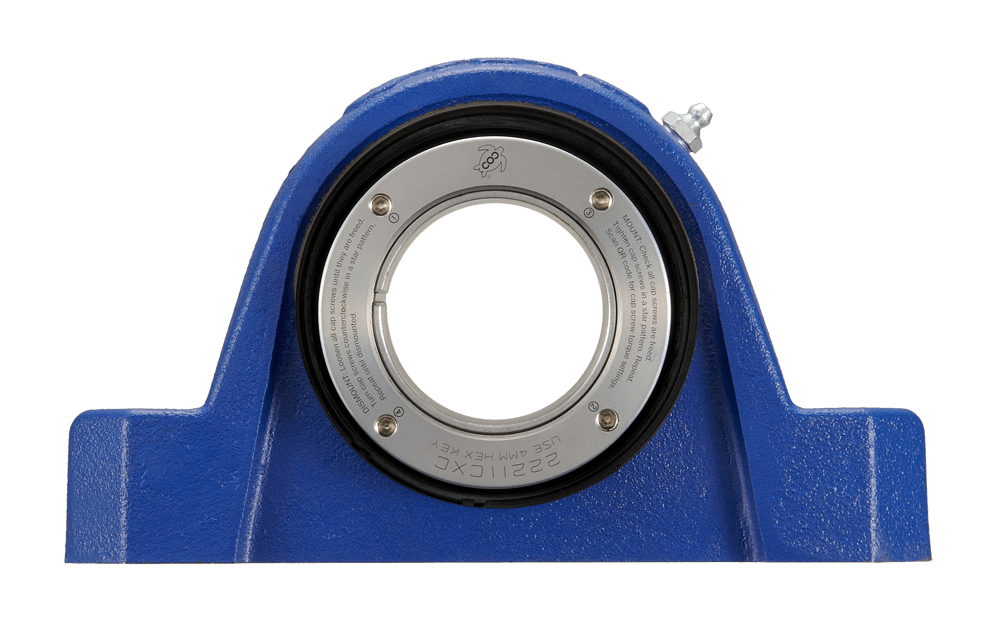 HOW TO LOCK CROSSLOC™ CXC
(laser marked instruction on the nut)
Make sure all cap screws are loose.
Tighten cap screws in a star pattern as seen left and repeat several times.
Tighten each cap screw with a torque wrench to the appropriate torque value on the catalog page or scanned page of QR code on the housing.
HOW TO UNLOCK CROSSLOC™ CXC
Loosen all cap screws until they are freed.
Turn cap screws counterclockwise in a star pattern and repeat until dismounted.