Unsere zum Patent angemeldete Spannhülsensystem CROSSLOC™ umfasst axiale Kopfschrauben, mit denen Sie das Lager von einer Seite aus montieren und demontieren können. Durch sternförmiges Anziehen der Kopfschrauben fixieren Sie das Lager und lösen es, um es abzunehmen. Es wird nur ein Inbusschlüssel benötigt. Somit eignet sich das System großartig für die auf Untermaß gefertigten kommerziellen Wellen und bei Erhalt des vollständigen Wellenkontakt.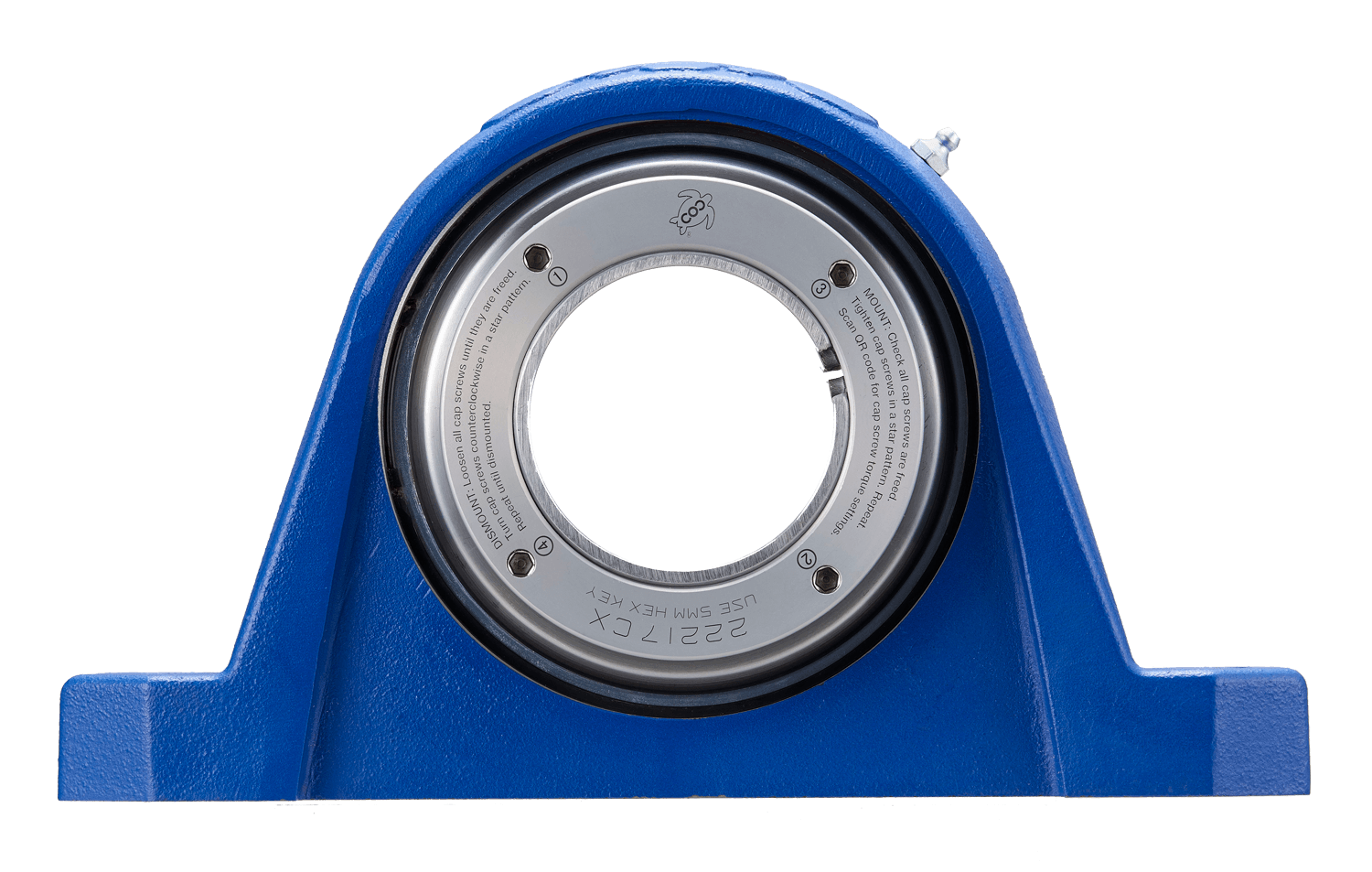 CROSSLOC ™ ist die einfachste Möglichkeit, die Adapterhülse ein- und auszubauen. Ziehen Sie einfach die Kopfschrauben wie unten gezeigt an. Es wird nur ein Inbusschlüssel benötigt. Es sind keine Fühlerlehren erforderlich. Die Adapterhülse ist der beste Weg, um auf der Welle zu verriegeln, da sie keine Schäden an der Welle verursacht und auch bei untermaßige Wellen konzentrisch hält. CROSSLOC hat mehgr Kontaktfläche mit der Welle als alle anderen Verriegelungssysteme. Der volle Kontakt der Adapterhülse verringert zudem die Vibration.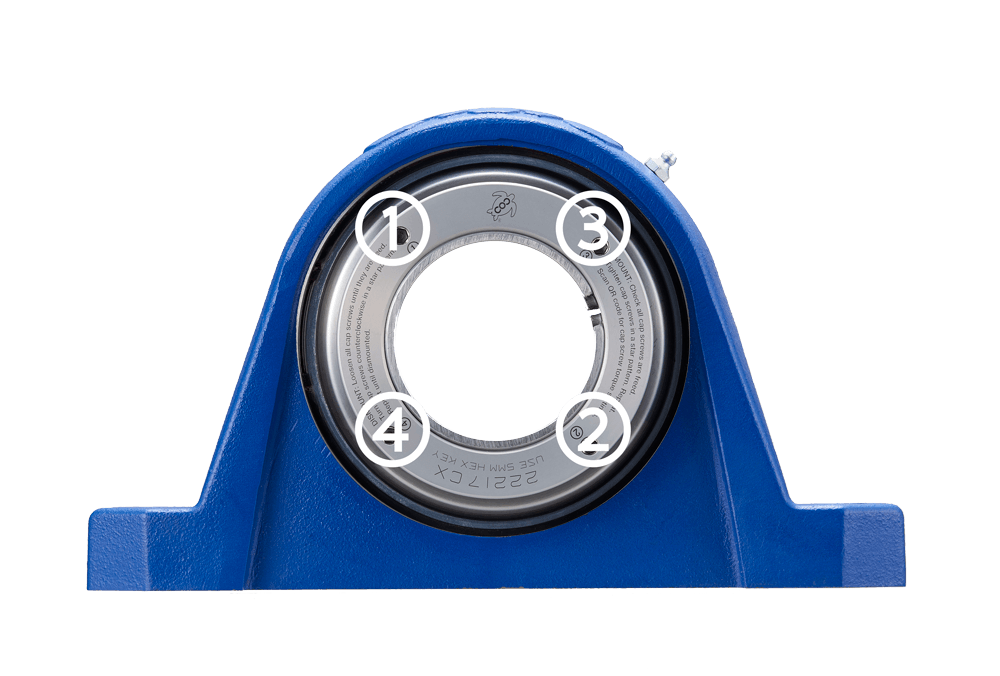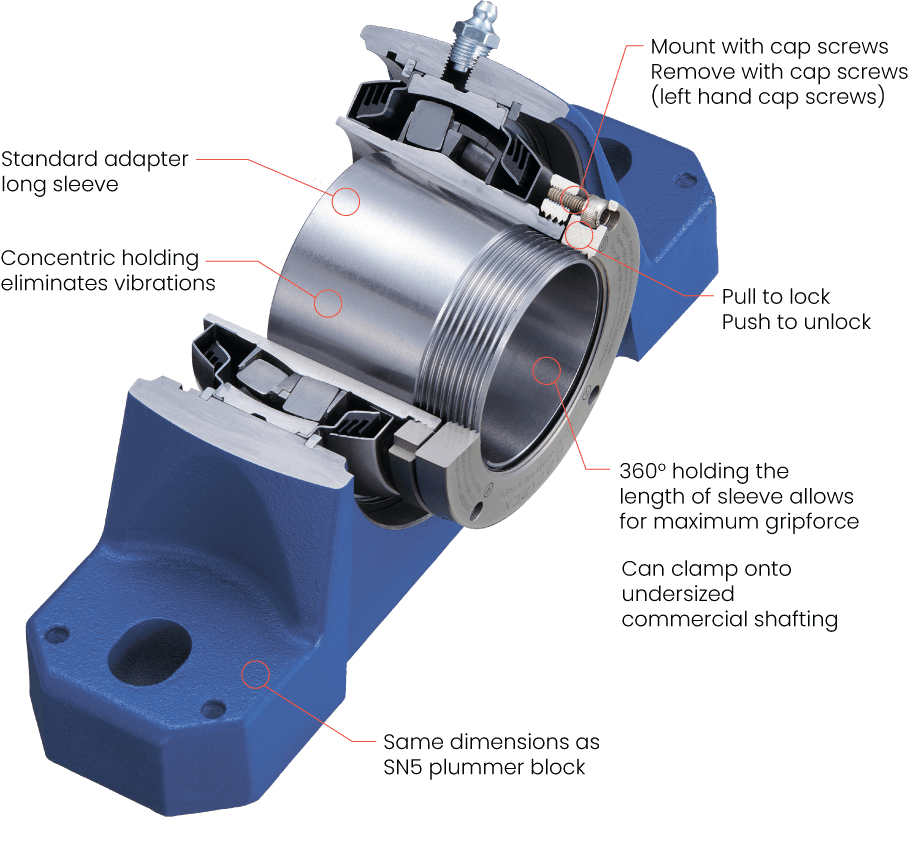 Empfohlene Wellentoleranzen
CROSSLOC ™ nimmt untermaßige Wellen auf
| Shaft Dia. | Setscrew Collar Mount | CROSSLOC Mount |
| --- | --- | --- |
| 1 7/16 - 2 in. | - 0.0015 in. | - 0.003 in. |
| 40 - 55 mm | - 0.038 mm | - 0.076 mm |
| 2 3/16 - 4 in. | - 0.002 in. | - 0.004 in. |
| 60 - 100 mm | - 0.051 mm | - 0.102 mm |
| 4 7/16 - 5 1/2 in. | - 0.003 in. | - 0.005 in. |
| 110 - 140 mm | - 0.076 mm | - 0.127 mm |
One piece housing


& pre lubricated
CX2SN
SN-Stehlagergehäuse mit zwei Befestigungslöcher nun CROSSLOC™ CX2SN ist 100% kompatibel mit Standard-SN-Stehlagerprodukten. Es kommt werksseitig vormontiert, ist sofort bereit für die Wellenmontage und initialbefettet. Es kann sechsmal schneller montiert werden als herkömmliche SN-Stehlager.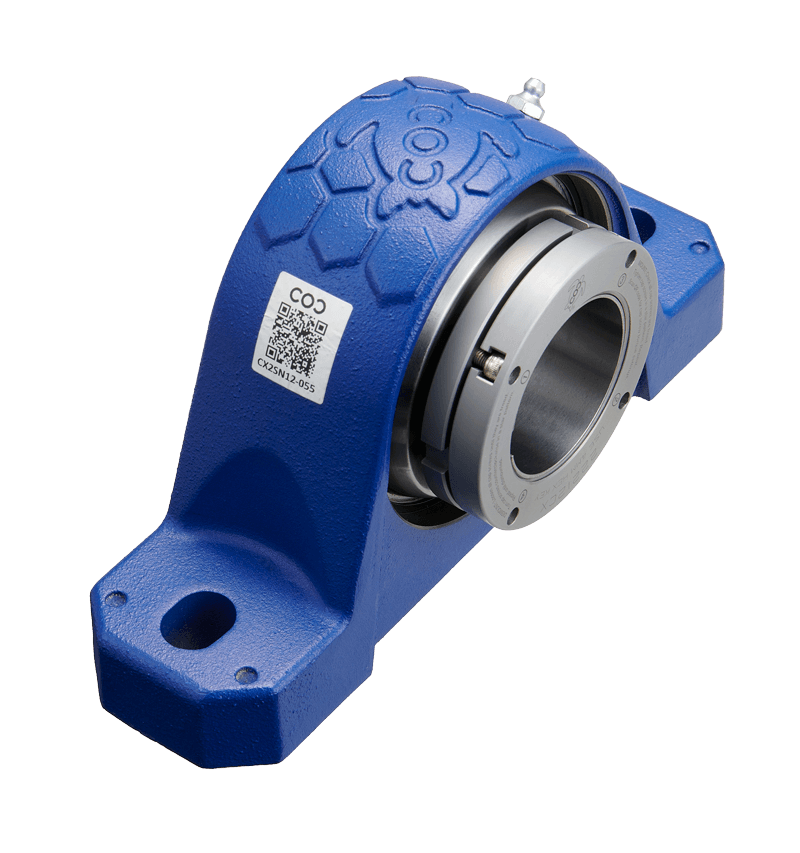 NEW
CROSSLOC™ spherical roller bearing with two and four bolt SAF dimension pillow block housing.
CX2SAF and CX4SAF are 100% compatible with standard SAF plummer block products. It is shaft ready, factory assembled and fully lubricated. It can be mounted six times faster than standard SAF plummer blocks.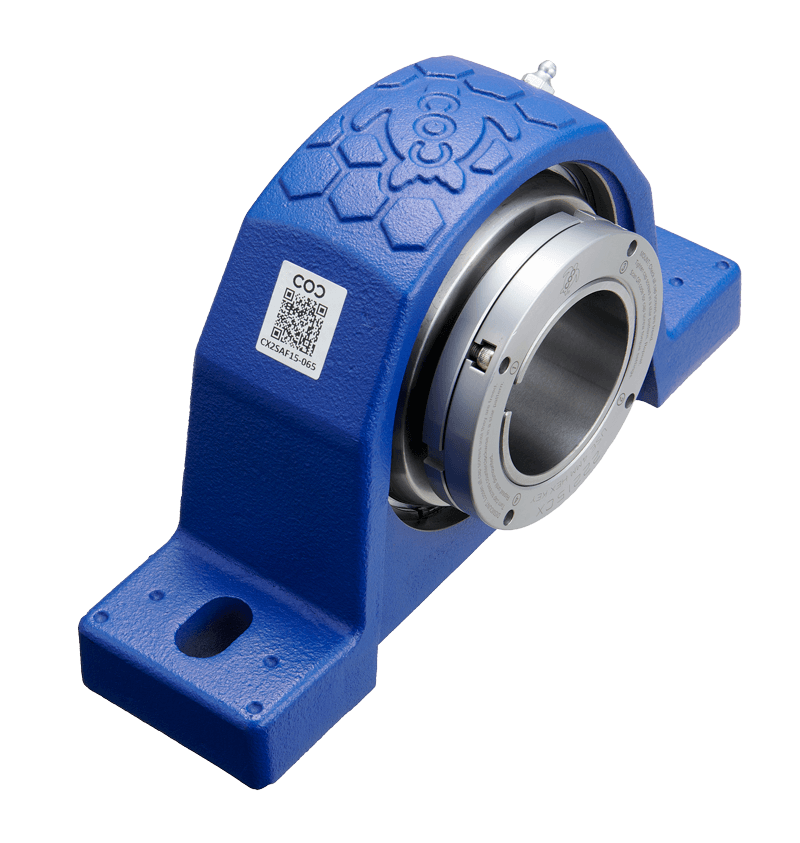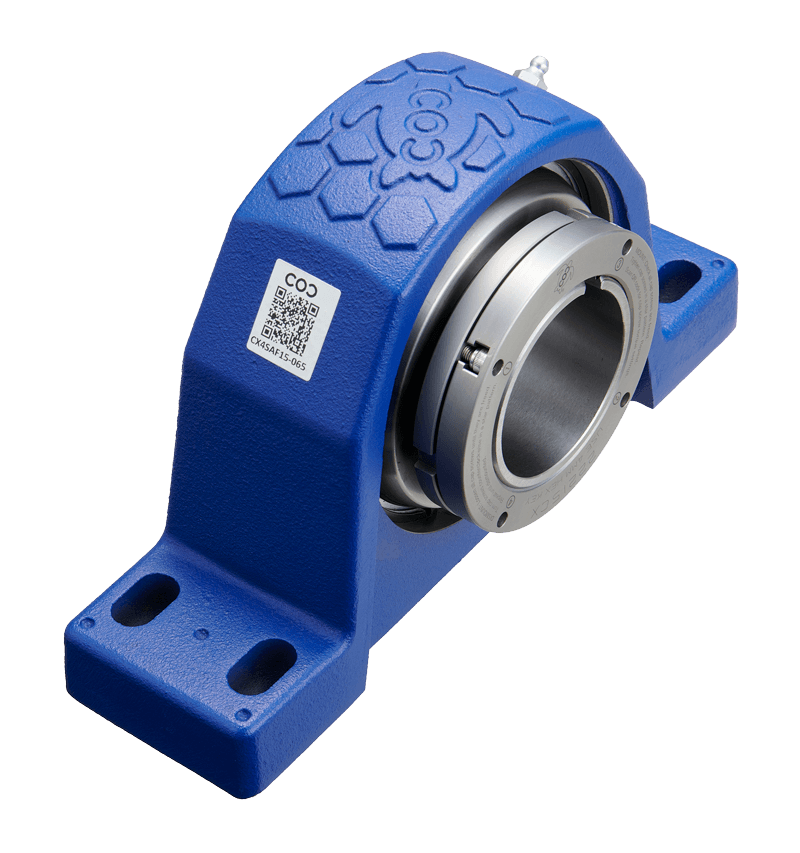 CROSSLOC™ bigger than 125mm and 4-15/16″ bore size have 6 cap screws and their housings have the eye bolt on the top.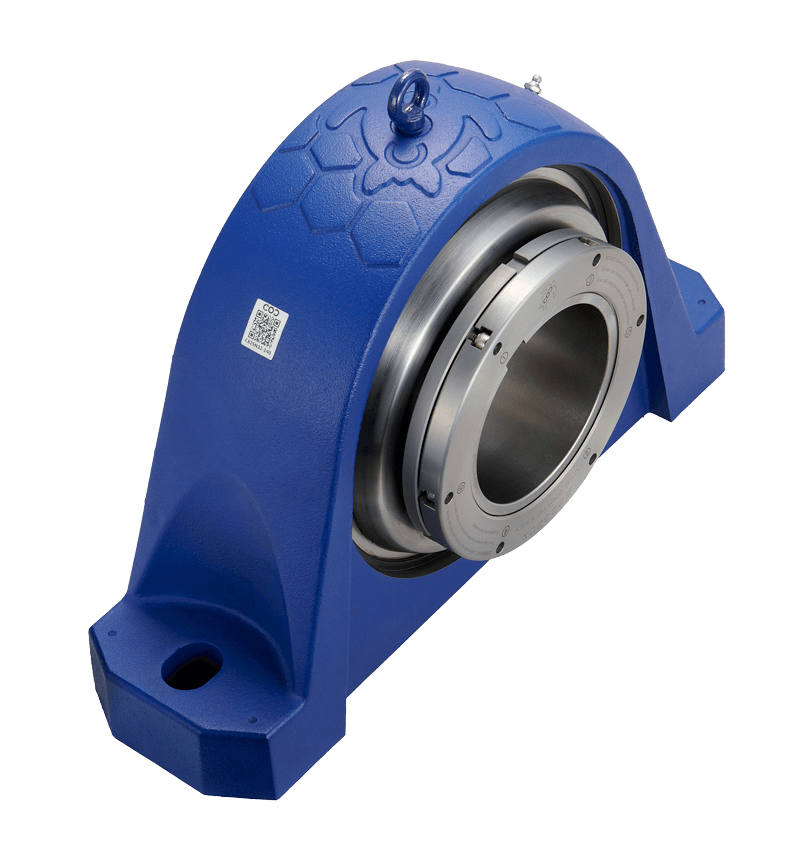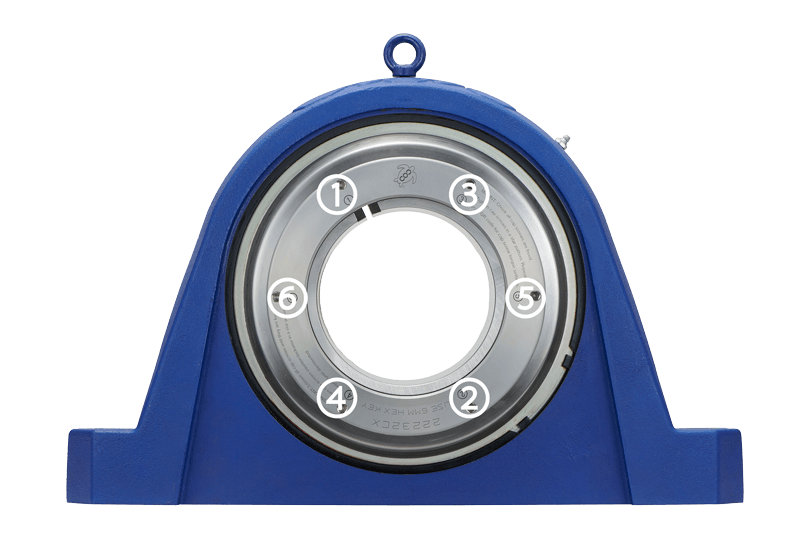 Lower total cost of ownership
Beispielrechnung der Kostenvorteile von SN-Gehäusen zu COC-Gehäusen
Beschaffungskosten von SN Gehäusen (Gehäuse+Pendelrollenlager+Spannhülse+Festringe+Dichtung+Fett)

78%

78%

Kosten von COC-Gehäusen (einbaufertige Lieferung mit CROSSLOC™)

100%

100%

Arbeitskosten für die Montage eines SN-Gehäuses (Montage und Befettung)

25%

25%

Arbeitskosten eines COC-Gehäuselagers mit CROSSLOC™

3%

3%

Arbeitskosten für die Demontage eines SN-Gehäuses (Demontage und Reinigung)

21%

21%

Arbeitskosten Demonatge eines COC-Gehäuselagers mit CROSSLOC™ (Lösen der Spannschrauben ohne weitere Vorkenntnisse)

2.5%

2.5%
Vergleich bei der Initialbefettung
SN517 Stehlagereingeit (500 g)

100%

100%

CROSSLOC™ CX2SN17-075 (132 g)

26%

26%
Weniger Fett schont die Umwelt.

Cylindrical Bore Equivalent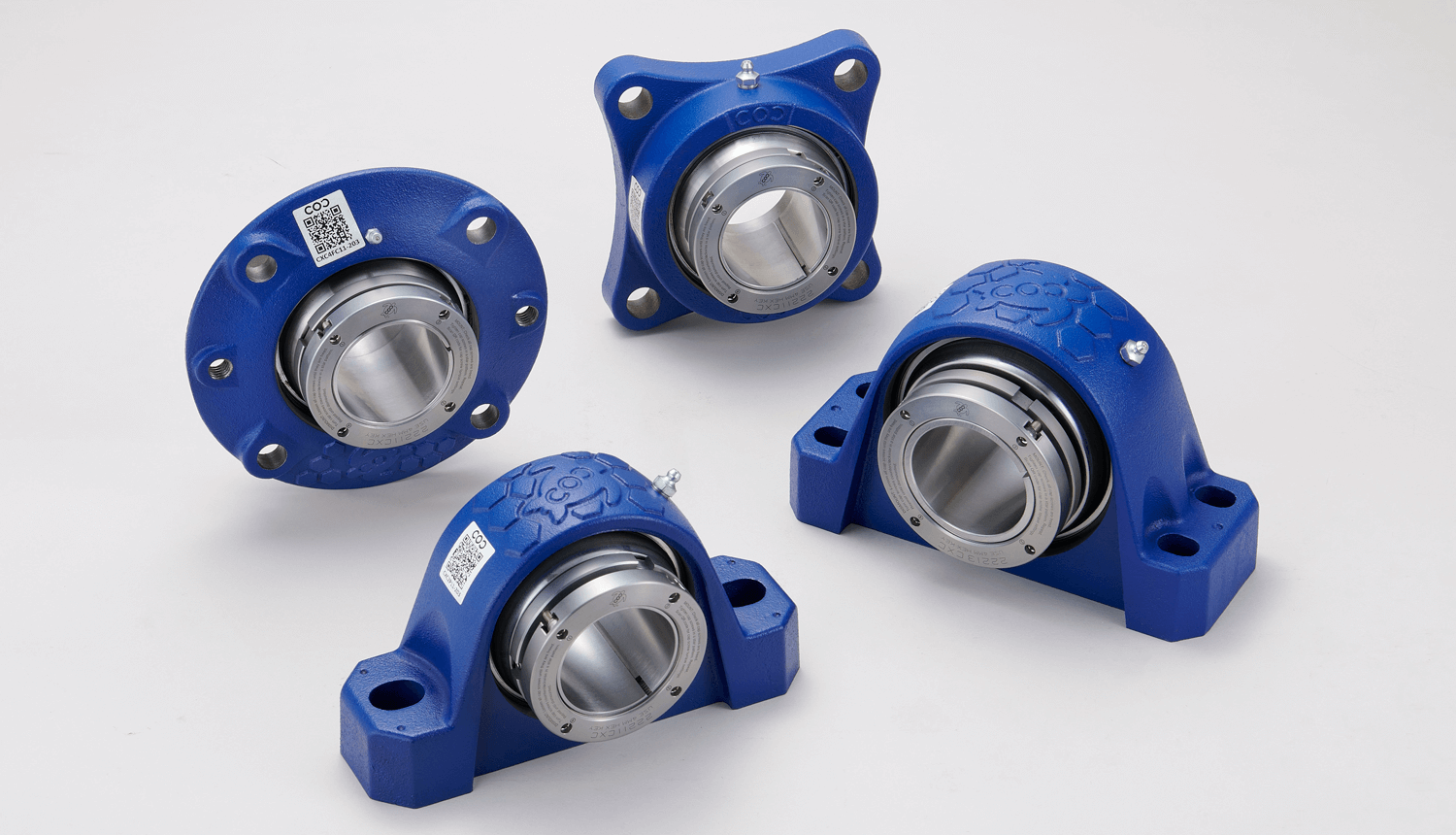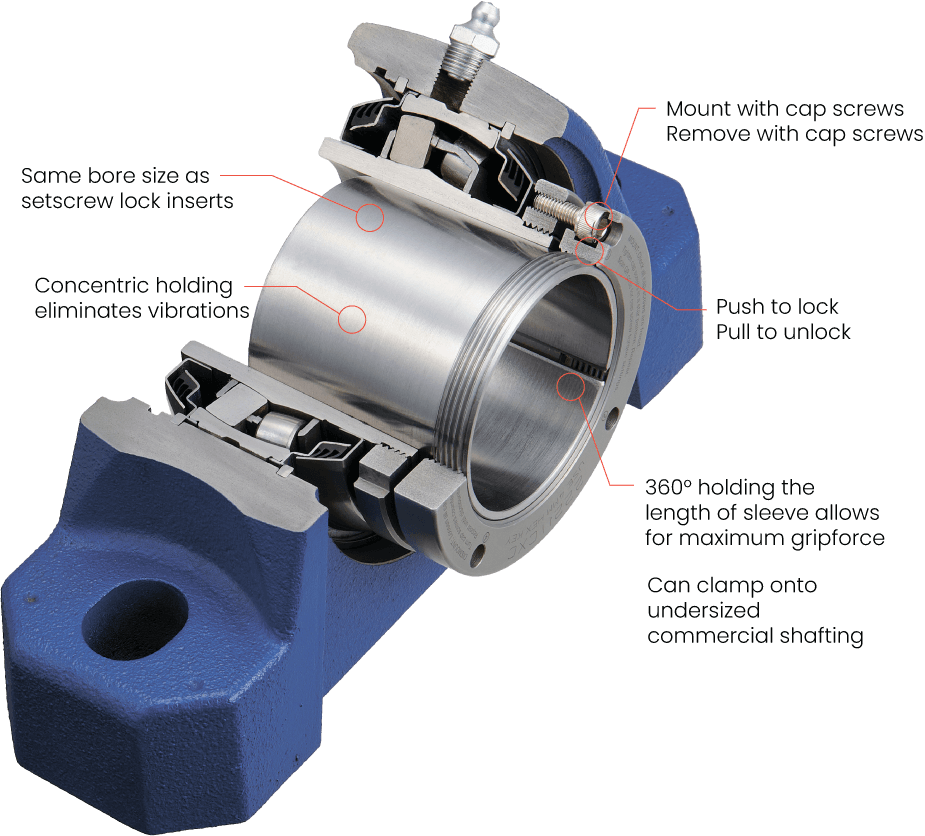 We belive the adapter mount is the best locking system for mounted bearing units. It's 100% concentric and holds the shaft with the length of the sleeve. Our CROSSLOC™ made the installation of adapter mount easier which is always the issue of the standard adapter mount. So how can we replace the setscrew lock with CROSSLOC™? CROSSLOC™ units are one size bigger than setscrew lock units to accomodate with adapter sleeve. That means the center hegihts and mounting pitches are different. CROSSLOC™ CXC can be the answer for this request.

CROSSLOC™ CXC bearing is the same O.D. size version as CS setscrew lock cylindrical bore inserts. It's one size smaller O.D. than CROSSLOC™ CX inserts for SN & SAF housings. We use our original thinner wall lower angle tapered sleeve for CROSSLOC™ CXC to be compatible with dimensions of CS setscrew lock inserts. The system is very simple as CROSSLOC™ CX as tightening cap screws to lock and loosening cap screws to unlock.
CROSSLOC™ has the sleeve length to contact the shaft concentrically and doesn't allow vibration and burrs. The cap screws to mount and dismount the locking system is easy for anyone. It doesn't require any marking on the inner ring or counting how much the lock nut turns.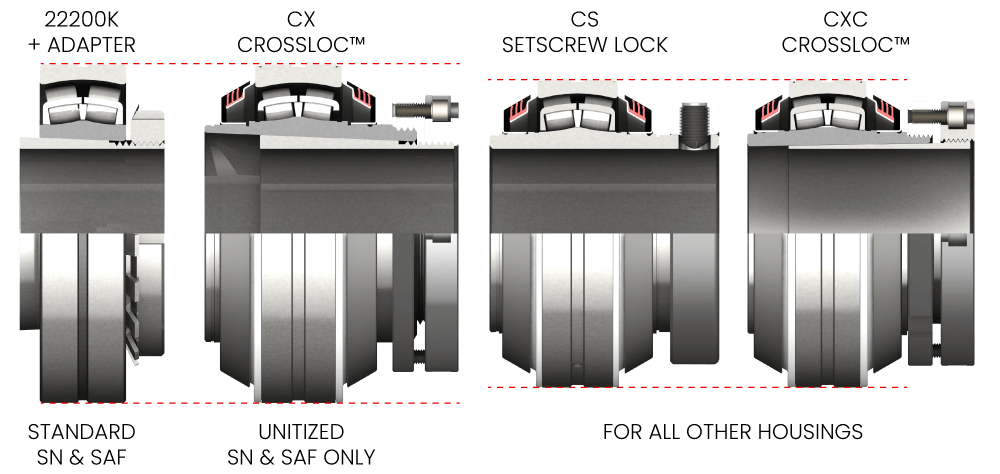 22200K and CROSSLOC™ CX bearings are the one size bigger O.D. size than CS setscrew lock inserts to accommodate standard adapter sleeve. CROSSLOC™CXC bearing is same size with CS setscrew lock inserts to use the thin wall adapter sleeve with lower taper angle.
COMPARISON BETWEEN CROSSLOC™ AND SET SCREW LOCK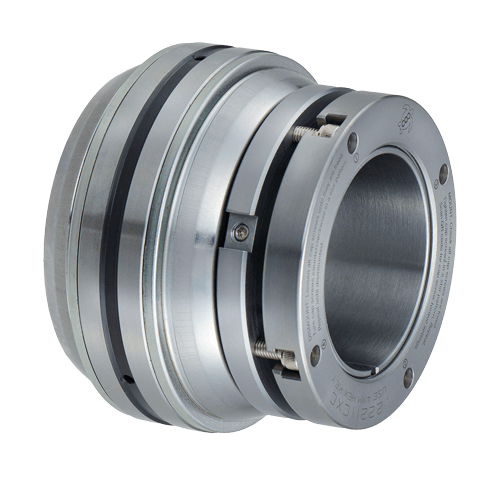 Tighten 4 cap screws to lock
Can use undersized commercial shafting
Clamp concetrically eliminate vibrations
Maximum grip force with length of sleeve
No damage on shafting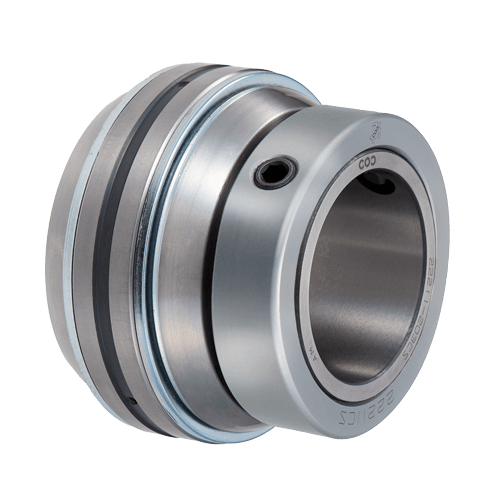 Tighten 2 set screws to lock
Should use recommended shaft sizes in catalog
When the shaft is undersized, unbalanced rotation causes vibrations in high speed applications
Creates burring on shafting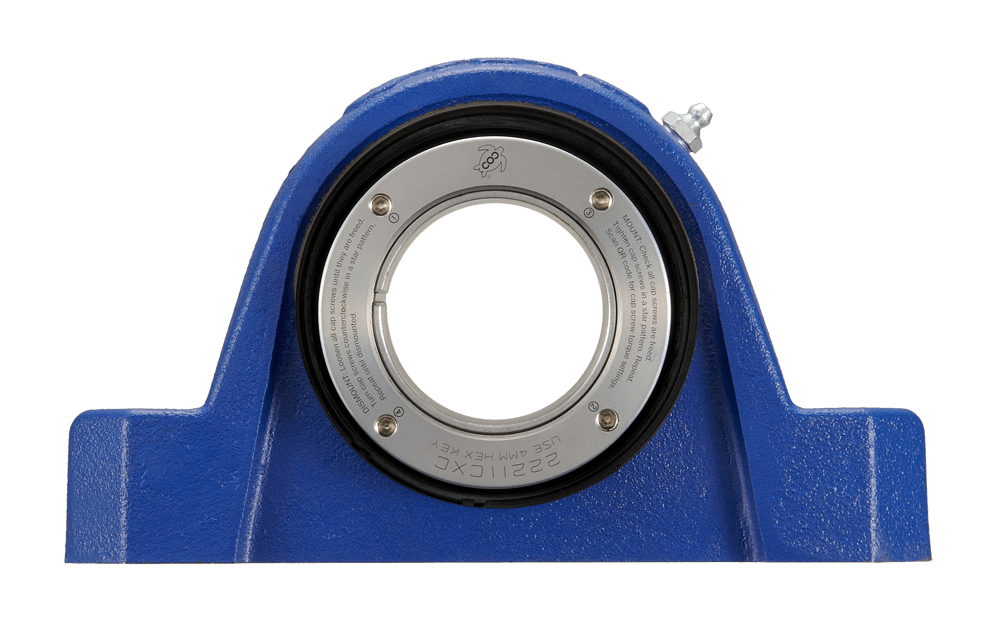 HOW TO LOCK CROSSLOC™ CXC
(laser marked instruction on the nut)
Make sure all cap screws are loose.
Tighten cap screws in a star pattern as seen left and repeat several times.
Tighten each cap screw with a torque wrench to the appropriate torque value on the catalog page or scanned page of QR code on the housing.
HOW TO UNLOCK CROSSLOC™ CXC
Loosen all cap screws until they are freed.
Turn cap screws counterclockwise in a star pattern and repeat until dismounted.