COC Spherical Roller Bearing Units Our original designed seal maintains positive contact with the flingers at virtually any angle of shaft mis-alignment up to +/- 2°. The stainless steel flinger shields the seals and bearing from contamination and damage.
COC double-row spherical roller bearings have a unique sealing design that protects from contaminants. This triple-lip full contact seal has low friction and maintains full contact even misaligned as below. The corrosion resistant stainless steel flinger protects the seal. It's extremely effective for dirty and wet environments.
3000 hour Dust Protection Test
COC Seals (No Ingress)

100%

100%

COMPETITORS' NON MISALIGNED SEALS (stopped at 900 hours)

30%

30%


Labyrinth seals without rubber lips are available for higher speeds and temperatures. Labyrinth seals reduce operating temperatures at higher speeds.
Fuchs RENOLIT LX-TAC 2
Our lithium complex grease has good EP & AW, water resistance and anti-oxygenic properties. It has also good shear stability. It can be used for a wide temperature range from -20°C (-4°F) to +160°C (+320°F), and up to +200°C (+392°F) for short periods.
CX
CROSSLOC™ CX insert is for SN and SAF unitized housings.
CS
The CS insert has a concentric locking collar and nylon patched setscrews at 90° providing extra holding power.
Non-expansion to Expansion When your application needs to be able to accommodate thermal expansion of the shafting, use only one fixed bearing on each shaft.
By simply moving a snap ring on the back of the unit the bearing can easily be converted from non-expansion to expansion or vice versa.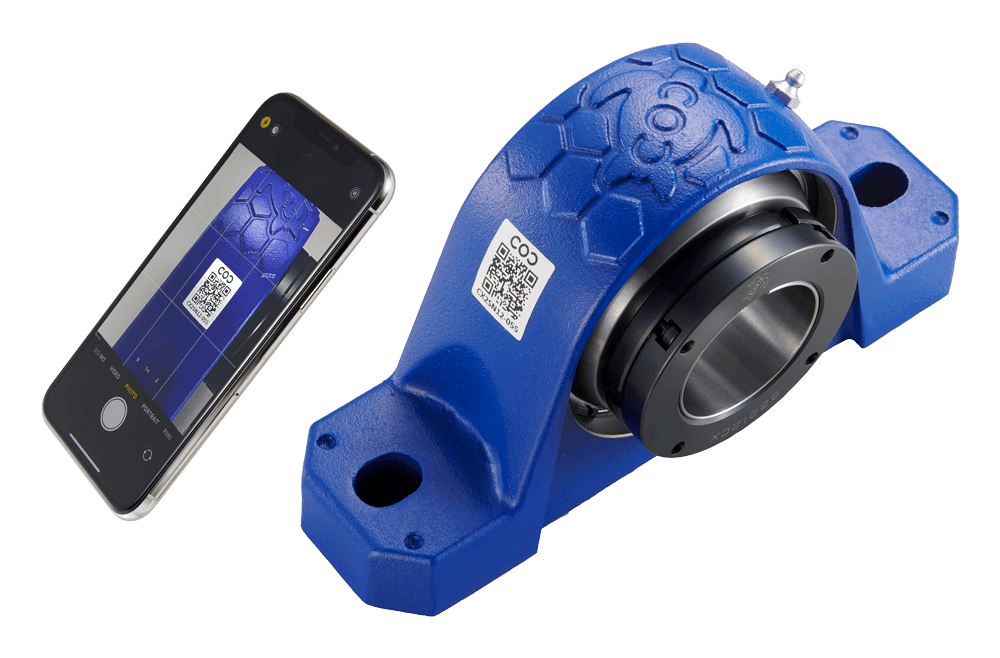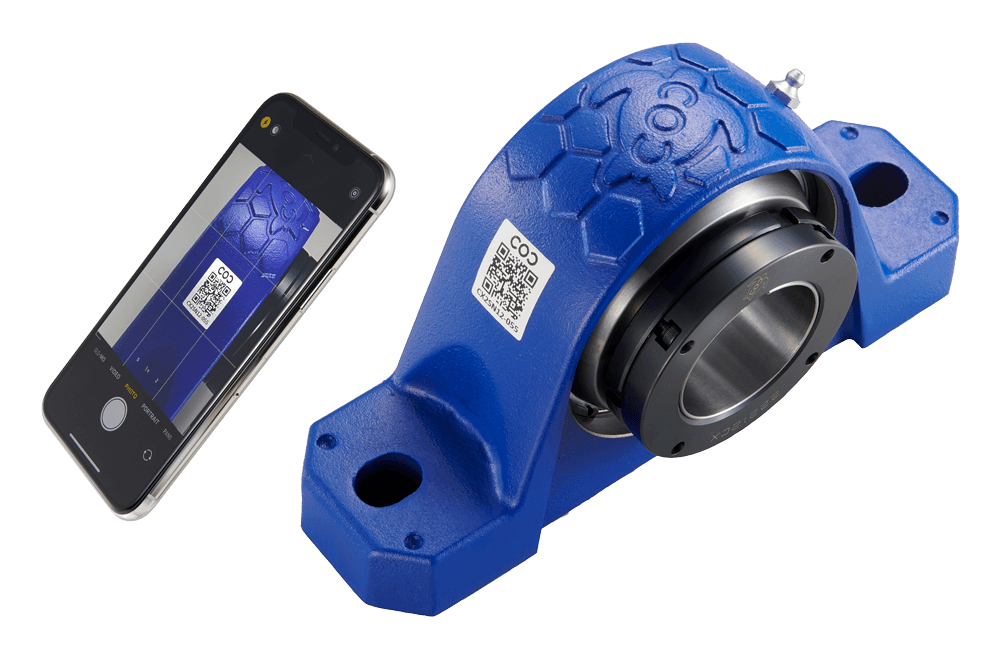 GET CONNECTED
Connect from anywhere.
Scan the QR code on the housing with your phone. You can check the dimensions and installation videos on site.
Every QR code contains the individual serial number to use our warranty.
Our QR code label on the housing is durable and resists temperatures up to 600℃ (1,112°F).