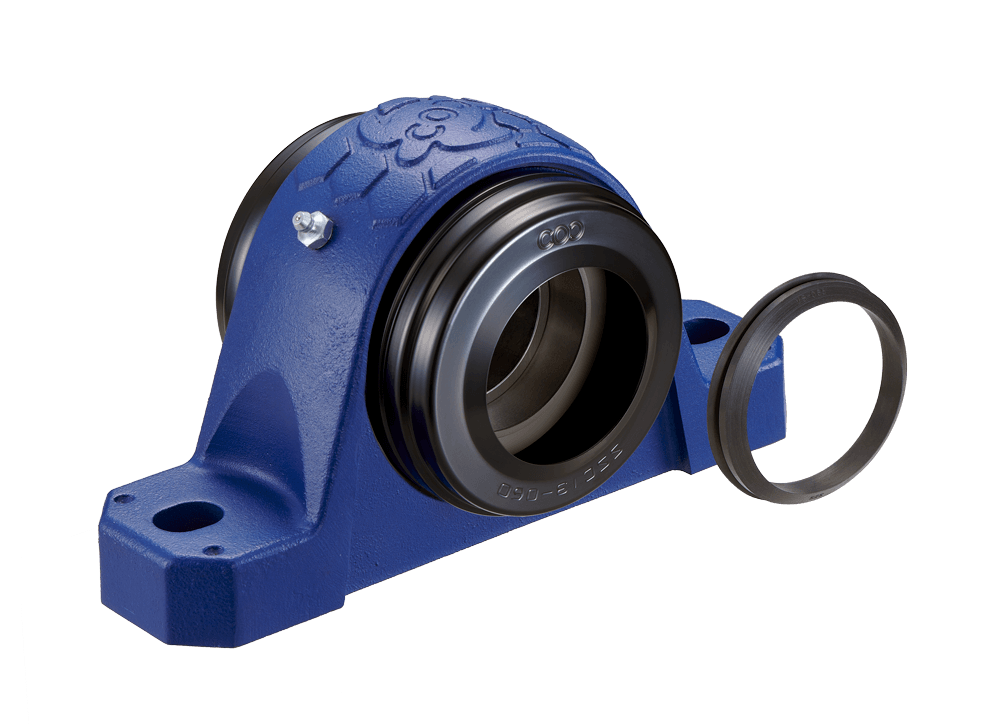 SSC COVERS FOR CX UNITS (SN & SAF) CX UNITS SSC COVERS
Shaft Dia. d
Open Cover
End Cover
V-ring Seal
D
B
M
N
V-ring Seal
SN & SAF Pillow Block
SN & SAF Fixed
2SN & SAF Expansion (E)
b
b (L)
c
inch (mm)
inch (mm)
inch (mm)
inch (mm)
inch (mm)
inch (mm)
inch (mm)
inch (mm)
1-3/4 in.
SSC10-045
SSD10
VS-045
3-17/32 (90)
1-19/32 (40)
2-9/32 (57.7)
2-3/64 (52)
2-1/4 (57)
31/64 (12.5)
9/16 (14.5)
13/64 (5)
45 mm
1-15/16 in.
SSC11-050
SSD11
VS-050
3-15/16 (100)
1-1/2 (38)
2-3/16 (55)
2-1/16 (52.2)
2-19/64 (58.2)
50 mm
2 in.
55 mm
SSC12-055
SSD12
VS-055
4-11/32 (110)
1-23/32 (44)
2-15/32 (62.6)
2-11/32 (59.7)
2-5/8 (65.7)
2-3/16 in.
SSC13-060
SSD13
VS-060
4-23/32 (120)
1-31/32 (50)
2-13/16 (71.6)
2-5/8 (66.6)
2-55/64 (72.6)
60 mm
2-7/16 in.
SSC15-065
SSD15
VS-065
5-1/8 (130)
1-15/16 (49)
2-25/32 (70.6)
2-37/64 (65.6)
2-13/16 (71.6)
65 mm
2-11/16 in.
SSC16-070
SSD16
VS-070
5-1/2 (140)
2-1/16 (52)
2-15/16 (74.6)
2-47/64 (69.6)
2-63/64 (75.6)
39/64 (15.5)
11/16 (17.5)
15/64 (6)
70 mm
2-15/16 in.
SSC17-075
SSD17
VS-075
5-29/32 (150)
2-1/16 (52)
3 (76.3)
2-51/64 (71.1)
3-1/32 (77.1)
75 mm
80 mm
SSC18-080
SSD18
VS-080
6-5/16 (160)
1-31/32 (50)
3 (76.3)
2-13/16 (71.5
3-3/64 (77.5)
85 mm
SSC19-085
SSD19
VS-085
6-11/16 (170)
2-3/32 (53)
3-3/16 (80.8)
2-63/64 (76)
3-15/64 (82)
3-7/16 in.
SSC20-090
SSD20
VS-090
7-3/32 (180)
2-3/16 (55)
3-5/16 (84.3)
3-1/8 (79.5)
3-23/64 (85.5)
90 mm
100 mm
SSC22-100
SSD22
VS-100
7-7/8 (200)
2-3/8 (60)
3-21/32 (92.5)
3-1/2 (88.7)
3-23/32 (94.7)
3-15/16 in.
110 mm
SSC24-110
SSD24
VS-110
8-15/32 (215)
2-17/32 (64)
3-15/16 (100)
3-25/32 (96.2)
4-1/16 (103.2)
11/16 (17.5)
49/64 (19.5)
9/32 (7)
4-7/16 in.
SSC26-115
SSD26
VS-110
9-1/16 (230)
2-19/32 (66)
4-1/8 (105)
3-63/64 (101.2)
4-17/64 (108.2)
115 mm
125 mm
SSC28-125
SSD28
VS-130
9-27/32 (250)
2-3/4 (70)
4-3/8 (111.2)
4-7/32 (107.2)
4-1/2 (114.2)
4-15/16 in.
135 mm
SSC30-135
SSD30
VS-140
10-5/8 (270)
2-3/4 (70)
4-9/16 (115.7)
4-15/64 (107.7)
4-19/32 (116.7)
5-7/16 in.
SSC32-140
SSD32
VS-140
11-13/32 (290)
2-7/8 (73)
4-13/16 (122.2)
4-1/2 (114.2)
4-27/32 (123.2)
5-1/2 in.
140 mm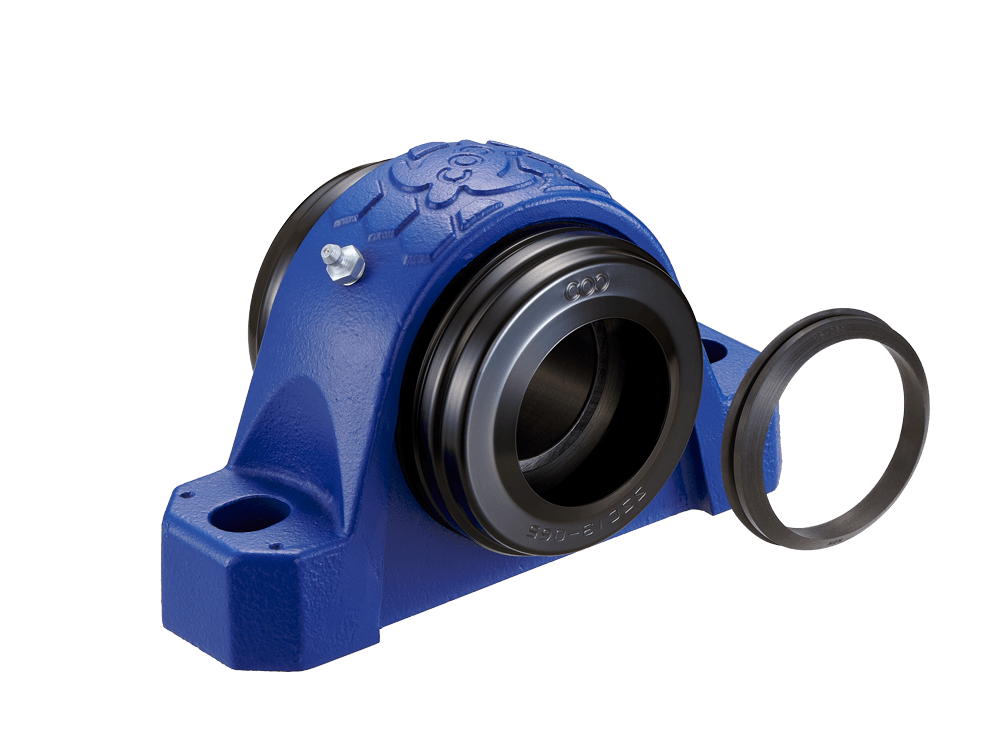 SSC COVERS FOR CS & CXC UNITS CS & CXC UNITS SSC COVERS
Shaft Dia. d
Open Cover
End Cover
V-ring Seal
D
B
M
N
V-ring Seal
2P,2EP,4P Pillow Block
4F 4-Bolt Flange
4FC Pilot Flange
2P,2EP,4P Fixed
2P,2EP,4P Expansion (E)
b
b (L)
c
inch (mm)
inch (mm)
inch (mm)
inch (mm)
inch (mm)
inch (mm)
inch (mm)
inch (mm)
inch (mm)
inch (mm)
1-7/16 in.
SSC08-038
SSD08
VS-038
3-5/32 (80)
1-13/32 (36)
2-3/32 (53.2)
3-5/32 (80.4)
1-13/16 (45.7)
1-57/64 (48)
2-3/32 (53)
27/64 (10.6)
29/64 (11.6)
5/32 (4)
1-1/2 in.
SSC08-040
VS-040
31/64 (12.5)
9/16 (14.5)
13/64 (5)
40 mm
SSC08-040
1-11/16 in.
SSC09-045
SSD09
VS-045
3-11/32 (85)
1-3/8 (35)
2-1/16 (52.4)
3-5/32 (80.3)
1-23/32 (44)
1-27/32 (46.8)
2-1/32 (51.8)
1-3/4 in.
SSC09-045
45 mm
SSC09-045
1-15/16 in.
SSC10-050
SSD10
VS-050
3-17/32 (90)
1-19/32 (40)
2-9/32 (57.7)
3-7/16 (87.2)
1-29/32 (48.8)
2-1/32 (51.5)
2-7/32 (56.5)
50 mm
SSC10-050
2 in.
SSC10-050
55 mm
SSC11-055
SSD11
VS-055
3-15/16 (100)
1-1/2 (38)
2-3/16 (55)
3-7/16 (87.5)
1-25/32 (45.5)
2-1/16 (52.2)
2-19/64 (58.2)
2-3/16 in.
SSC11-055
2-1/4 in.
SSC11-055
60 mm
SSC13-060
SSD13
VS-060
4-23/32 (120)
1-31/32 (50)
2-29/32 (73.4)
4-9/32 (108.8)
2-15/32 (62.3)
2-9/16 (65)
2-51/64 (71)
2-7/16 in.
SSC13-060
2-1/2 in.
SSC13-065
VS-065
65 mm
SSC13-065
2-11/16 in.
SSC15-070
SSD15
VS-070
5-1/8 (130)
1-15/16 (49)
2-27/32 (72.4)
4-5/16 (109.5)
2-15/32 (62.7)
2-33/64 (63.8)
2-3/4 (69.8)
39/64 (15.5)
11/16 (17.5)
15/64 (6)
2-3/4 in.
SSC15-070
70 mm
SSC15-070
2-15/16 in.
SSC15-075
VS-075
75 mm
SSC15-075
3 in.
SSC15-075
80 mm
SSC18-080
SSD18
VS-080
6-5/16 (160)
1-31/32 (50)
3-1/16 (78)
4-27/32 (123)
2-31/32 (75.6)
2-3/4 (69.8)
2-63/64 (75.8)
85 mm
SSC18-085
VS-085
3-7/16 in.
SSC18-085
3-1/2 in.
SSC18-090
VS-090
90 mm
SSC18-090
100 mm
SSC20-100
SSD20
VS-100
7-3/32 (180)
2-3/16 (55)
3-3/8 (86)
5-9/32 (134)
3-1/4 (82.2)
3-1/16 (77.8)
3-19/64 (83.8)
3-15/16 in.
SSC20-100
4 in.
SSC20-100
4-7/16 in.
SSC22-110
SSD22
VS-110
7-7/8 (200)
2-3/8 (60)
3-21/32 (92.5)
-
-
3-1/2 (88.7)
3-23/32 (94.7)
11/16 (17.5)
49/64 (19.5)
9/32 (7)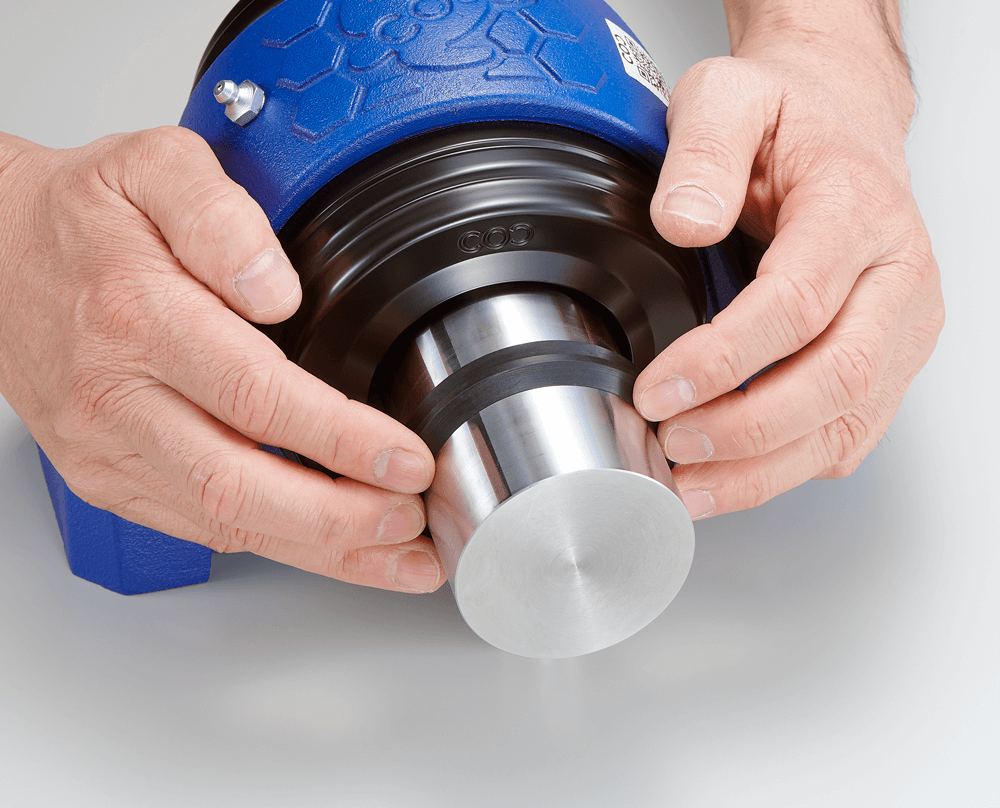 Clean the V-ring, open cover and shaft.
Make sure that the shaft is dry and free from grease or oil.
Lubricate the lip of the V-ring with a thin film of grease or silicone oil.
Slide V-ring along the shaft by applying pressure and rotating shaft by hand.
Adjust to obtain "b" dimension for optimum lip pressure.

Take the drain plug out for the labyrinth seal applications to drain ingressed water.