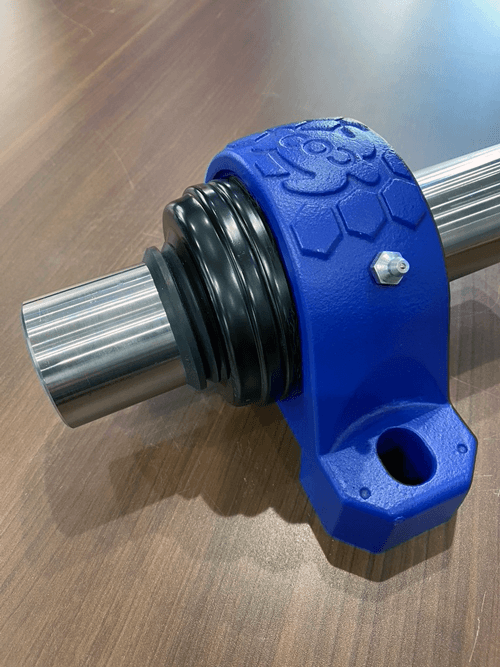 OPEN COVERS FOR SRB UNITS
Our bearings will last long and CROSSLOC™ nuts can rust sometimes by rain in outside applications.
The new open steel cover with V-ring seal will protect from the dirt and water. This new open cover is being added to our existing end closed covers and will protect better for those applications.

The molded rubber V-ring seal is press-fit on the shaft and rotates with shaft. The seal lip contacts on the cover not the shaft, so the shaft doesn't get any damage from the seal lip.
Due to the tapered seal contact area of the open cover, the seal lip maintains full contact even when misaligned.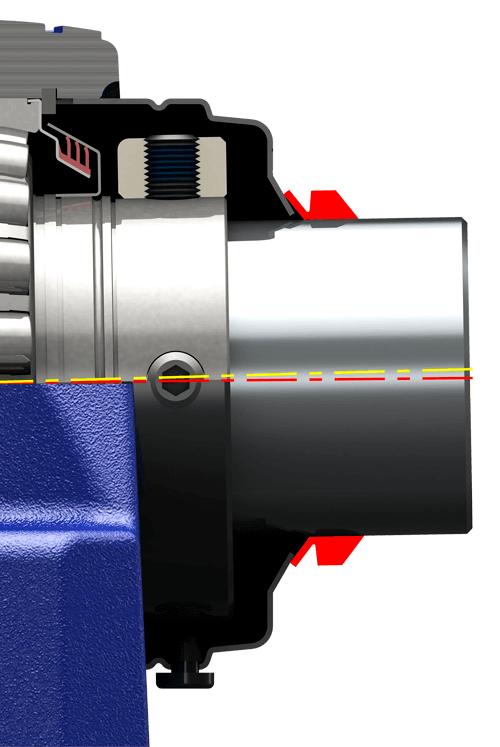 When the Open cover is used with the bearing with labyrinth seals for high speed, make a space between the seal lip and open cover to keep it from contacting. The V-ring seal will be an extra barrier as a flinger.
The open cover has the plugged drain hole and you can take the plug out for the labyrinth seal applications to drain ingressed water.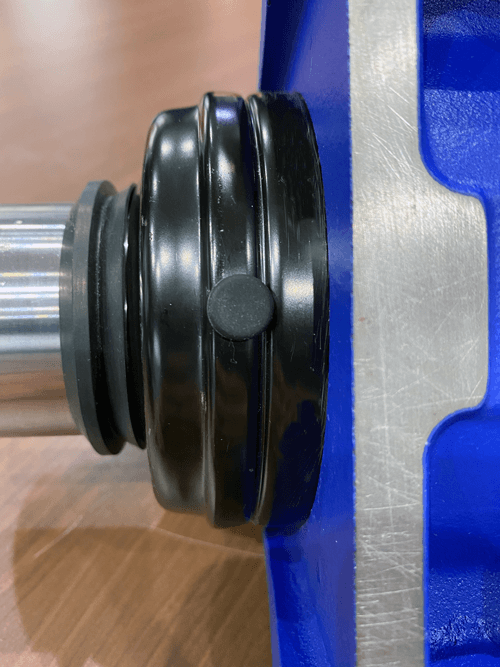 New open covers will be available from March 2022.